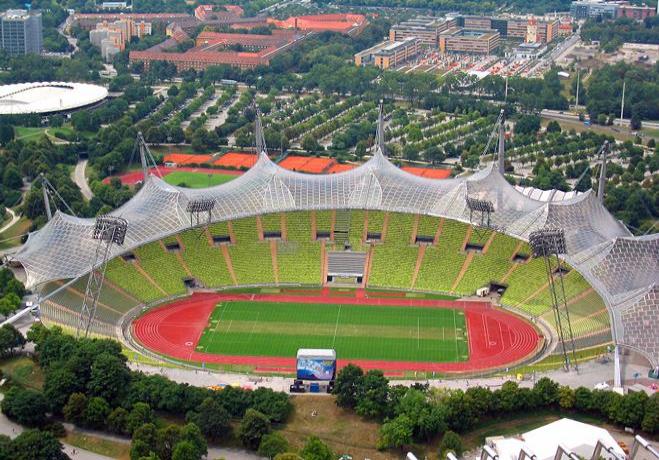 Munich Olympic stadium reopens after 15 years
The mythical Olympic Stadium in Munich returned to hosting football matches, 15 years after Bayern Munich left and eight years after the Women's Champions League final between Lyon and Frankfurt.
This Saturday the great coliseum from the 1972 Olympic games hosted a match from the third division of German football between Turkgucu Munich and Wehen Wiesbaden that ended in a goalless draw.
The game eventually had to be played behind closed doors as a result of the COVID-19 pandemic despite initial plans to welcome 5 000 fans, but a rise in the number of cases meant that those plans had to be scrapped.
Turkgucu have permission from multiple city bodies and the Olympic commission to play at least eight games there this season. This was the first-ever time it had hosted a third division game.
The last match Bayern game in the stadium before their move to the Allianz took place on the 14th May 2005 against Nurenburg. Munich won 6-3 with goals from Claudio Pizarro, Michael Ballack, and braces from Roy Makaay and Sebastian Deisler.