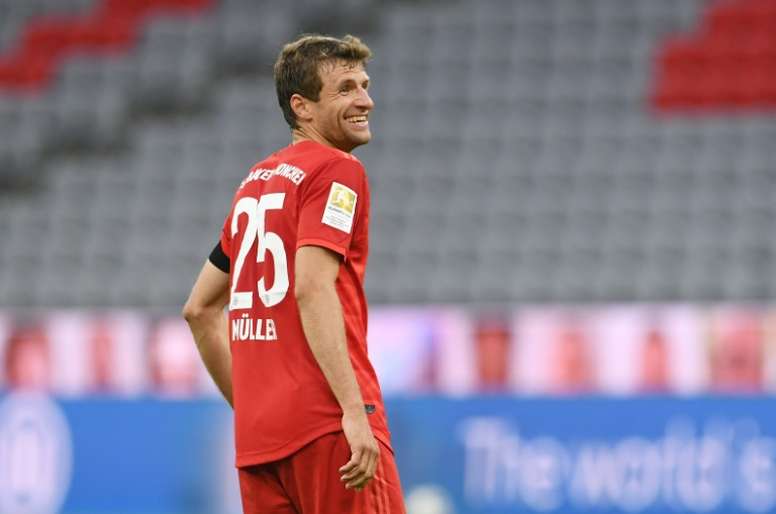 Muller keen to face Barca: "We're eager to play that match"
The Champions League is hotting up. Barcelona and Bayern Munich will meet on Friday. They are two teams who could easily win the tournament.
Muller spoke about that clash and made clear that Bayern are not frightened of Barca at all. "We're really keen to play them, all of us are eager for that game to come around," he said.
That said, he warned that it will not be easy to beat the Spanish outfit. "Barca are not the Spanish champions, but in a one off game against those footballers... anything can happen," Muller warned.
He said history counts for nothing against a team like Barcelona. "You can throw the form book and the records in the bin. We'll go into the game with a mixture of self-confidence and modesty. We are astute, of course," he emphasised.
Muller can boast about being one of the 31 players still to be playing who have the most number of Champions League appearances. And his legendary status can keep on growing if he wins the Champions League.