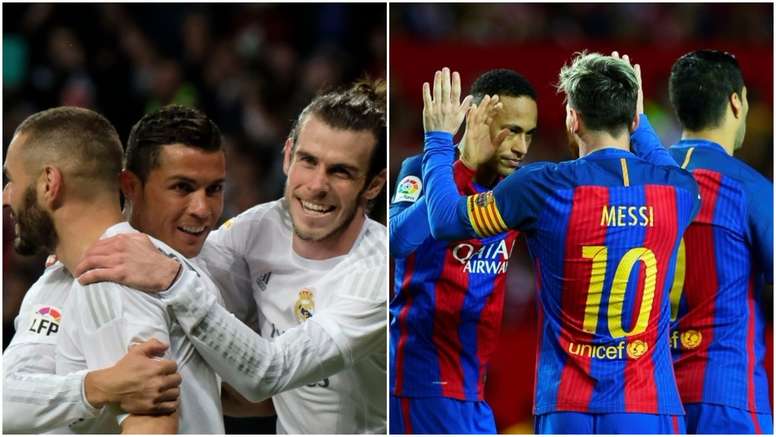 'MSN' outscore 'BBC' this season
Out of the two most lethal front threes in world football, one has outshone the other, and this has been that of Barcelona.
'MSN', formed by Messi, Suare and Neymar have 44 goals and 26 assists to their name since the start of the season in August.
Meanwhile, 'BBC', made up of Bale, Benzema and Cristiano boast less impressive figures, with 33 goals and 13 assists.
The figures show that the Barca front line has been considerably more effective than the three men up front for Real Madrid.
Messi and Ronaldo have been the top scorers in each front three, with 23 and 16 goals, respectively.