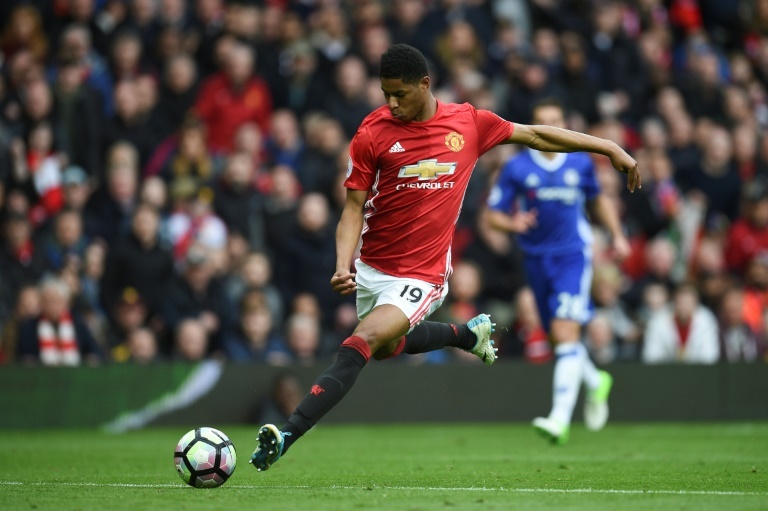 Mourinho's revenge to reignite the title race
Chelsea travelled to Old Trafford with absences from Courtois and Alonso pulling them down, but in need of a win to keep Spurs at bay after Pochettino's side cut the difference down to four points with their rout against Bournemouth.
Mourinho chose to rest Ibrahimovic after the striker claimed he was very tired, and Rashford began the game as the only striker for United. After scuffing his first chance wide, the 19-year-old made no mistake to finish past Begovic having received a wonderful pass from Herrera. The Spanish midfielder seemed to handle the ball as he intercepted Matic's ball, but the referee did not see it and the goal stood.
Chelsea still could not find their place in the match, and failed to recompose as Manchester United continued to pass the ball around brilliantly. Things began to heat up with Diego Costa at the centre, the Spanish striker clashing with Rojo and Bailly in typical fashion.
Hazard was nowhere to be seen due to excellent man-marking from United, and more specifically Herrera. The hosts went into the break having taken the lead but with clear chances going to waste. Probably the best forty-five minutes from Mourinho's side, and interestingly, without Ibrahimovic.
The hosts continued along the same lines after switching sides, and they managed to double their lead. Young did not give up on a ball down the left, and it eventually fell to Herrera to blast. Following a considerable deflection from Zouma, Begovic was helpless.
Mourinho's men came close to scoring a third, with Lingard and Rashford linking up well. Chelsea struggled to get close to the opposing goal, in what was a fairly comfortable match for De Gea.
Herrera did brilliantly to nullify Hazard, offering an example of man-marking and frustrating the Belgian. Manchester United gradually began to defend deeper and deeper with Rashford working incredibly hard to hold off Chelsea's defenders, but despite having the ball, the Blues still could not create enough danger. Ibrahimovic reaplaced Rashford in the final minutes, with Old Trafford offering the youngster a standing ovation in gratitude to his labour.
Manchester United are up to fifth with this win, keeping their Champions League hopes alive. Leaders Chelsea are now only four points ahead of Spurs with six matches to go.