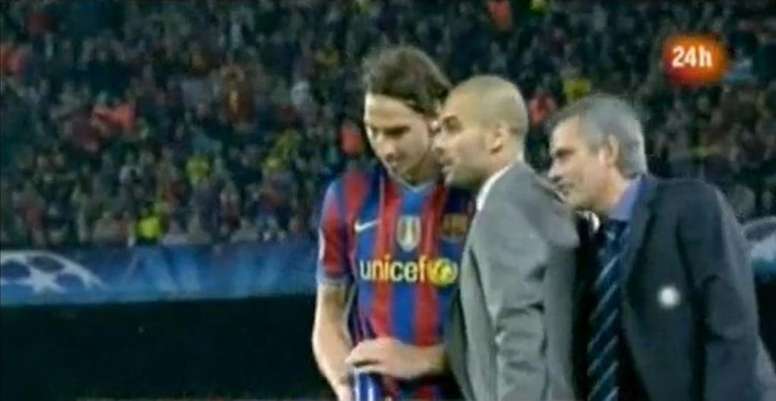 Mourinho reveals what he told Guardiola in Barca v Inter game
The night of the sprinklers at the Camp Nou. That is how the 2010 Champions League semi-final ended with Jose Mourinho getting sprayed on the pitch. Barcelona thought the job was all but done, but the Portuguese warned Guardiola during the game.
In an interview on 'La Gazzetta dello Sport', the Portuguese coach, now at Tottenham, revealed what he whispered to the then Barcelona boss.
"When Busquets fell to the ground almost knocked out, I was diagonally between our bench, his bench and the place where Motta was sent off. Out of the corner of my eye I saw the Barcelona bench celebrating as if they had already won," Mourinho explained.
It was then when the Portuguese came over. "I saw Guardiola calling over Ibra to talk about tactics with it being eleven against ten. I just told him: "Don't start the party because the game hasn't finished," he cleared up.
"The typical defensive Mourinho was at the Camp Nou, but Barca lost 3-1 in Milan and we had earned the right to play against them how we liked. In addition, if Pandev hadn't got injured in the warm-up, we would have played with him. Sneijder, Eto'o and Milito," he stated.
The Portuguese explained that once he knocked out Barcelona at the Camp Nou, he decided that he was going to coach Real Madrid the following season. He was there for three seasons.