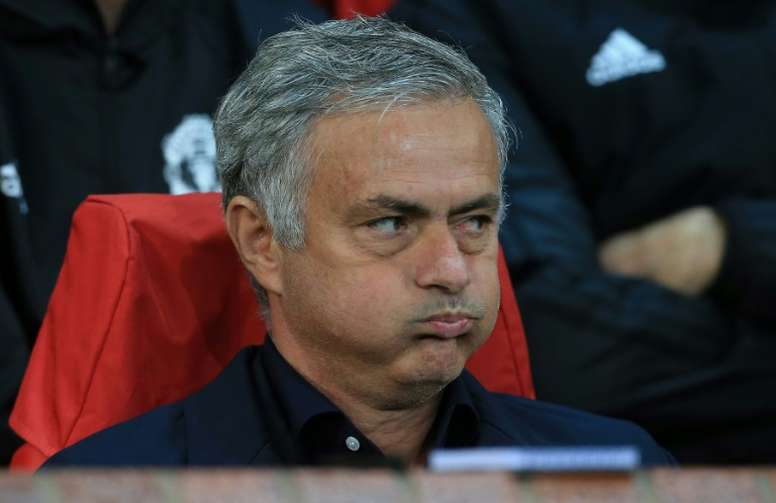 Mourinho reportedly to be sacked even if United win
Jose Mourinho has lost the confidence of the Manchester United board and is set to be sacked this weekend, 'The Mirror' understand.
They are reporting that their sources have been informed that senior Manchester United officials believe that the former Chelsea manager has no future at Old Trafford, with the Portuguese set to be dismissed regardless of the outcome from Saturday's Premier League clash against Newcastle United.
The officials reportedly believe that he has "alienated players, fans and staff at Old Trafford with his ­divisive approach in recent months", with those in charge of the club, led by executive vice-chairman Ed Woodward, reportedly having had enough.
United currently languish 10th in the Premier League, already nine points adrift of leaders Manchester City and are without a win in their last four games in all competitions.
The club have made their worst league start for 29 years, and the board are also reportedly unhappy with the ongoing fiasco with French World Cup winning midfielder, Paul Pogba.
After the club's 0-0 draw against Valencia in the Champions League, they have not won at home since August.
Mourinho addressed the club's shortcomings in his media briefing before the club host 'The Magpies' .
"We are in a position that we can do much better and to do that we need points, points that we lost especially in the last two Premier League matches with one point out of six", he told the assembled media ensemble.
"And we know that to improve that position we need to win these three points but we know that our opposition also need the points", he added.
Zinedine Zidane has been named by many as a potential successor for Mourinho, with the former Real Madrid manager allegedly having English lessons in order to prepare for the job.
Manchester United's game against Newcastle United could potentially be Mourinho's last in charge of the 'Red Devils'.