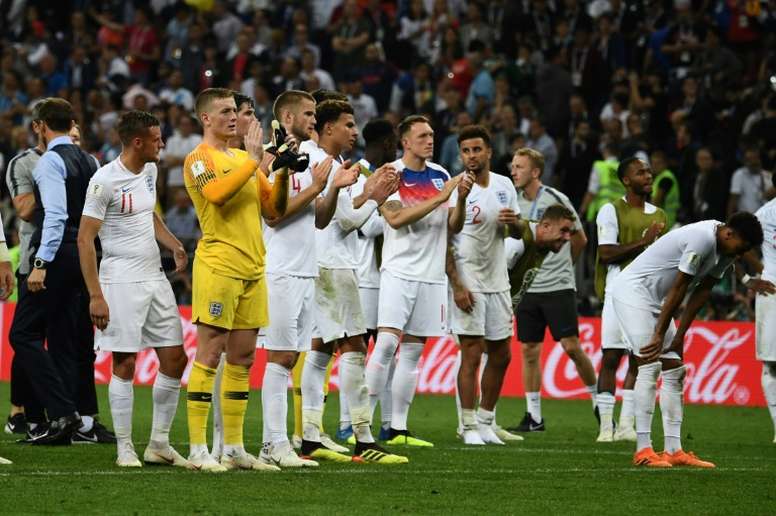 Mourinho: 'England can be optimistic'
The Manchester United manager has been working for Russian television during the tournament, and he told the viewers that England will be stronger in the future.
"England have reason to cry because they were so close to [reaching the World Cup final], but they have also have reason to be optimistic," he told ''RT'.
"The team improved a lot in relation to previous appearances. It's a young team, the majority of the players will play in the next World Cup with more experience at club level.
"If I was in charge of the FA there would be no doubt that I would keep Gareth Southgate and Steve Holland in their jobs and give them the chance to take the team to the next Euros and the next World Cup.
"The players and the squad, everybody involved in the World Cup, have a reason to come back home with pride after giving everything and making the country proud."