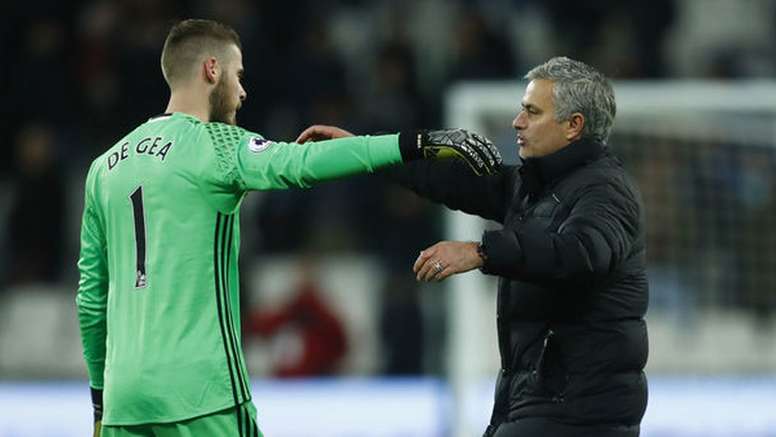 Mourinho challenges Real Madrid: 'Of course De Gea will stay, he is the best in the world'
Amid talks of the De Gea's departure, speculation began to grow about the Portuguese manager's punishment for the Spaniard, with some people stating that De Gea would not be allowed to say goodbye to the Theatre of Dreams.
'I hope to play Joel [Pereira] against Crystal Palace. I hope to play Sergio [Romero] in the final. Hopefully we don't have problems with these two keepers', the United boss said, waving off claims of the 26-year-old's possible departure.
'But David is top in the world and obviously we want to keep the top in the world', he continued. When asked about when De Gea would next play for the club, he replied: 'I think the first match in pre-season is against Los Angeles'.
Jose Mourinho also added that Romero's inclusion in Europa League matches was in no way to spite the Spanish keeper: 'We have the Argentina national goalkeeper and the Spanish national goalkeeper, two of the best national teams in the world', he said, 'There is a good tradition of goalkeepers in both countries. We have these two guys. They are phenomenal. And I keep saying the Portuguese kid [Pereira] is a very good goalkeeper. So in relation to that, we are in safe gloves', he concluded.
De Gea has kept 16 clean sheets this season, and the Red Devils are not willing to let one of their major assets go. In the end, it will all come down to the goalkeeper's decision...