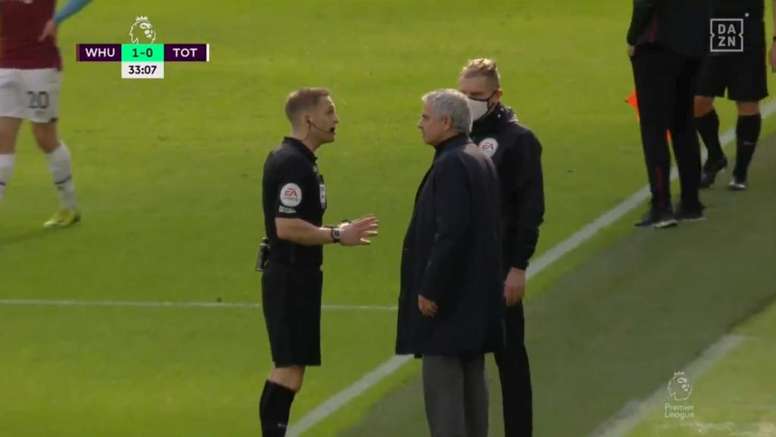 Mourinho calls for referee to be more honest
Tottenham beaten for the second time in a row after losing away to West Ham. After 24 games, the club are closer to the relegation zone than top spot.
It was an exciting game which saw Gareth Bale very nearly score for Tottenham and Jose Mourinho have his moment in the spotlight.
The Portuguese manager was furiously protesting an incident in the technical area and the referee went over to speak to him: "You have to calm down."
Mourinho hit back: "You have to be fair", Nothing more happened after that and the match carried on without any issues.
February 21, 2021