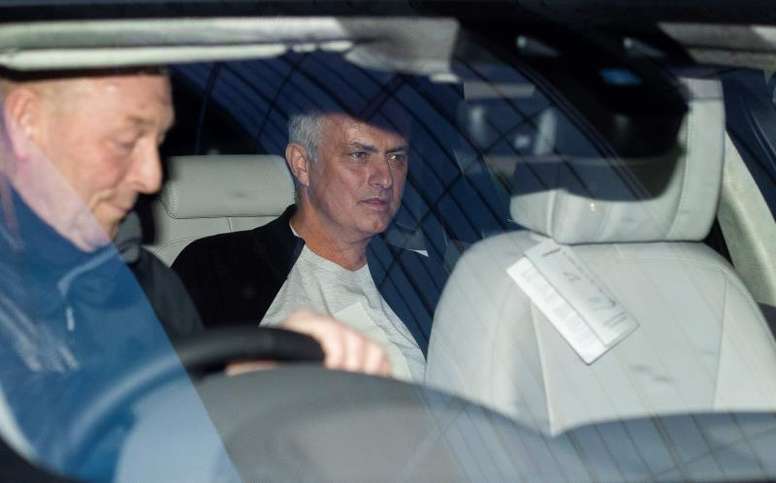 Mou explains why he was living in a hotel in Manchester
Mourinho lived on his own, away from his family. His wife and children stayed in London, in the family home. He spent more than two and a half years in the hotel. Now, Jose Mourinho once again has company.
"Do you know how unhappy I would have been? "I would be unhappy if I was in a house on my own. I would have to clean, I don't want that. I would have to iron, I don't know how to. I have to cook; I would cook fried eggs and sausages because that's the only thing I can make," Mourinho said. "Is that strange?" The Portuguese then went on to ask.
The coach lived like a king, he did not feel alone. On the contrary, he was living like at home in the luxury hotel. "I would have been very unhappy. I lived in an amazing apartment. It was not a room. It was mine all the time. It was not like after one week I had to leave," the now Spurs coach continued.
"It was mine. I left everything there; my television, my books, my computer. It was a flat with 'bring me a coffee latte, please', or 'I don't want to go down for dinner, bring my dinner up'. I had everything and if I had been in an apartment on my own, it would have been more difficult. It as good, more than good," he explained prior to the United-Tottenham encounter this Wednesday.
Mourinho's situation is similar to that of Jabo Irureta who coached Deportivo La Coruna at the end of the 1990s and the beginning of the 2000s. While he was in La Coruna, he lived for various years in room number 514 of the Maria Pita hotel.
December 18, 2018