Morata's nightmare: hat-trick of goals ruled out for offside

BeSoccer
1 year ago
2.4k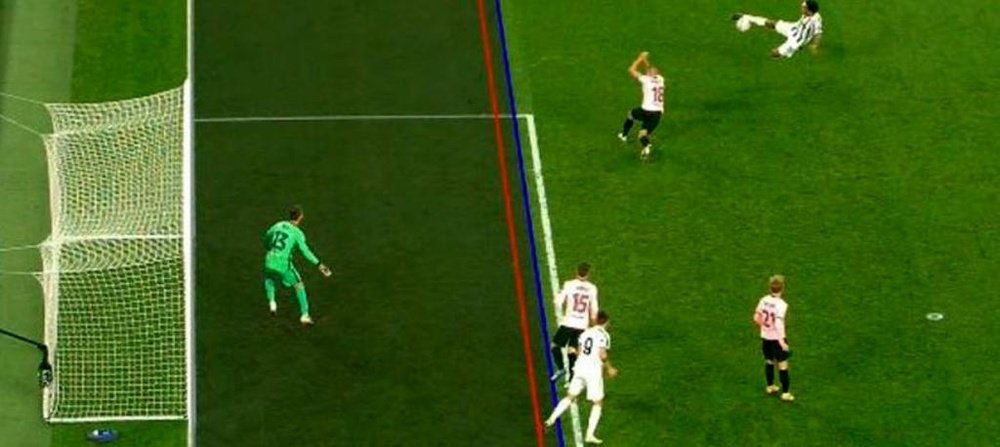 Morata had two goals ruled out. Screenshot/MovistarLigadeCampeones
Morata is showing the most finishing version in his second spell at Juventus, but offside and VAR are bittering his life. In the last matchday of Serie A he also had a precious overhead-kick ruled out.
In the Champions League, Barcelona went in front thanks to a great goal from Dembélé and which Juve responded to with the goal from Morata. Morata missed against Neto, but then he knocked it into the empty net and the referee ruled it out for offside.
In the 15th minute, Juventus almost levelled again. From Morata once more. The striker scored with his right foot and again they caught him offside.
In half an hour, the ex-Atlético Madrid player missed out twice on scoring and Juventus continued to stay behind.
In the second half, Morata notched on to a bad shot from Cuadrado and beat Neto for the third time... and the referee ruled it out for the third time. VAR checked, again, that he was in front and the striker achieved his hat-trick of disappointments against Barca.
And it's not the first time that this has happened. In 2017, when he was at Real Madrid, the striker saw three goals chopped off for offside against Las Palmas.
Mentioned in the news story
UCL

Juventus

Álvaro Morata