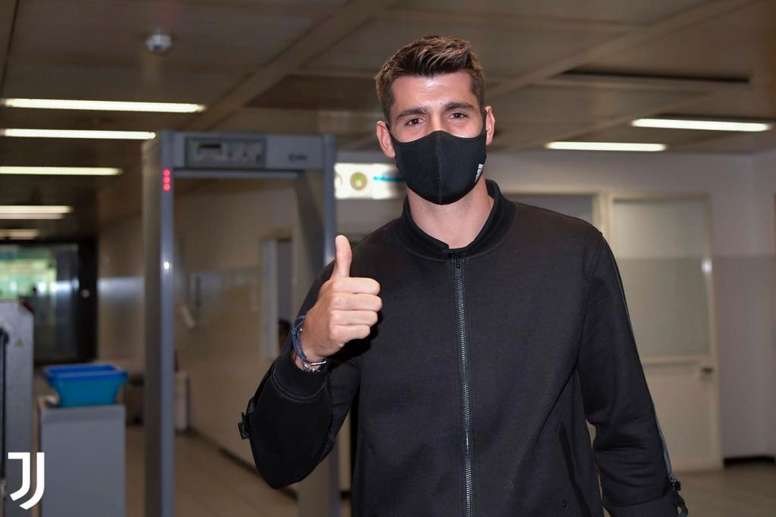 Morata arrived in Turin and Juve did his first 'presentation'
Álvaro Morata will take a break - maybe forever - from his time at Atletico Madrid to return to Juventus, where he will link up with Cristiano Ronaldo and take orders from Andrea Pirlo.
The Spanish striker landed in Turin on Monday night and the Italian club wanted to welcome him on their social networks to make his signing official, which had been closed hours before.
Morata, in front of the cameras of some of the media and already during the early hours of the morning, posed in front of a dozen fans who were awaiting his arrival to the city.
Despite its lack of official status, hours earlier the agreement between Juventus and Atletico Madrid had been struck: the striker will play this season on loan at Juventus in exchange for ten million euros.
September 21, 2020
In addition, as journalist Antonio Ruiz announced on 'El Partidazo de COPE', Andrea Pirlo's side will have a purchase option of 45 million euros.
The idea is that he passes his medical examination on Tuesday and on Wednesday he will have his official presentation.