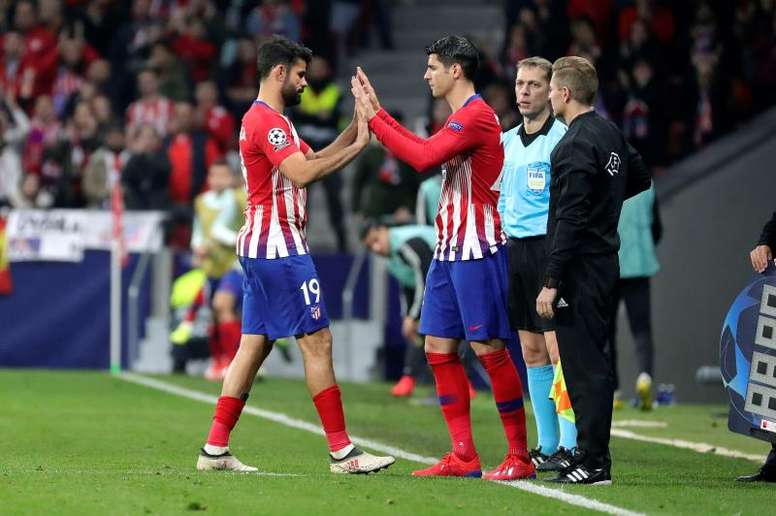 Morata and Costa the least productive duo for Simeone's Atletico
Simeone has always had good strikers in his squad. From Falcao and Adrian at the beginning to Morata and Diego Costa now. And they have always been productive in front of goal, at least until this season.
Diego Costa has scored just once in the eight matches he has played up to now. Morata has netted the same amount of times, but has played two games less. Poor stats for a team who are looking to win every title there is.
Far from the numbers of Atletico's great strike partnerships. And the thing is, since Simeone has been on the bench, the coach had seen some of European football's best strikers play at the club.
In his first campaign with Falcao and Adrian, the two strikers scored 55 goals between them. A year later it was Diego Costa who played with the Colombian to record 54 goals that season.
Falcao left, Diego Costa stayed on and was joined by Villa. The duo scored 51 goals in the 2013-14 season.
The team changed completely in the 2014-15 campaign. Griezmann and Mandzukic played together and they notched up 45 goals between them. It was then Torres and Griezmann in 2015-16, and then Gameiro and Costa was the final partnership before Morata arrived. All of these had better goalscoring registers than the current pair of Atletico strikers.