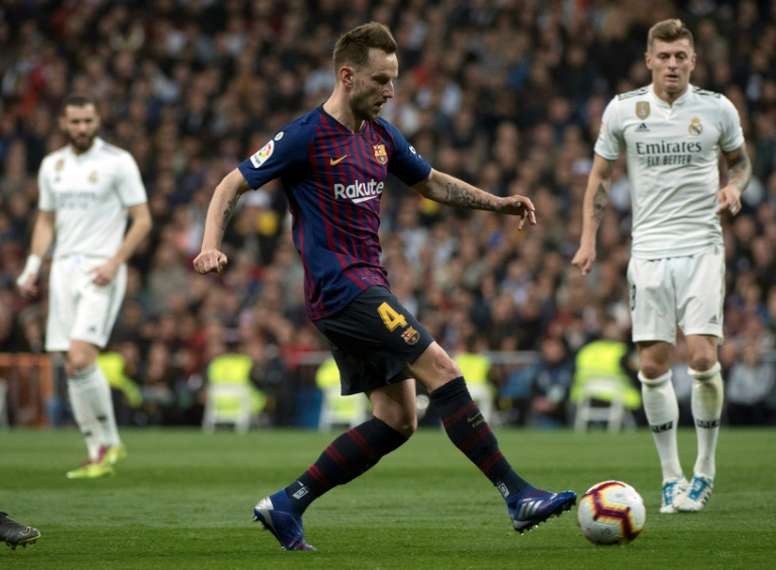 Monchi thinks it is impossible to sign Rakitic
Ivan Rakitic's return to the Sanchez-Pizjuan is something many Sevilla fans want to see happen. The Croat, who has lost importance at Barca, could pack his bags although it is practically impossible it would be to join Sevilla.
"Would I like to see him return some day? I don't hide the fact that he's my friend. Will it be possible? As of today, I think it's difficult, if not impossible. I've seen more difficult things happen. But I don't see it happening in the short term. It's so difficult financially that I don't see it happening," the Sevilla sporting director told 'Diario de Sevilla'.
Monchi admitted that the market is more difficult than in other years because of the effects of COVID-19. "I'm doing everything personally. I know who I have to share the things about the club with, but I might open up more at another time," he said.
"I would normally be pessimistic because they are players who have attracted attention and we are also a club which work in a certain way and we aren't going to change that," Monchi commented when asked about possible departures.
Monchi explained that, despite everything, he is "optimistic" with regards to offers which could arrive and that he will be able to keep his star players. "If incredibly good offers come in, they'll be studied. But in this transfer market in which there's so much uncertainty, I'm more optimistic that they'll stay. I don't see economic potential for players whose value has increased a lot," he concluded.