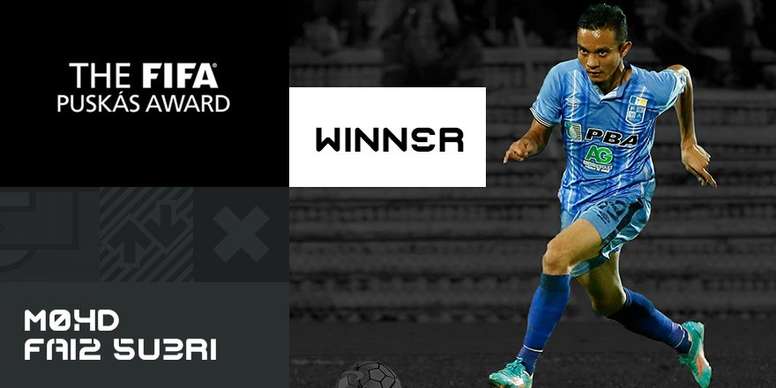 Mohd Faiz bin Subri wins Puskas award
The forward scored an unbelievable free-kick against Malaysian side Pahang, while playing for current side Penang.
But instead of going into great goal, we think it's best for you to simply enjoy the outstanding free-kick yourselves.
Subri beat off beat off competition from Corinthians' Marlone and Venezuela women's star Daniuska Rodriguez.