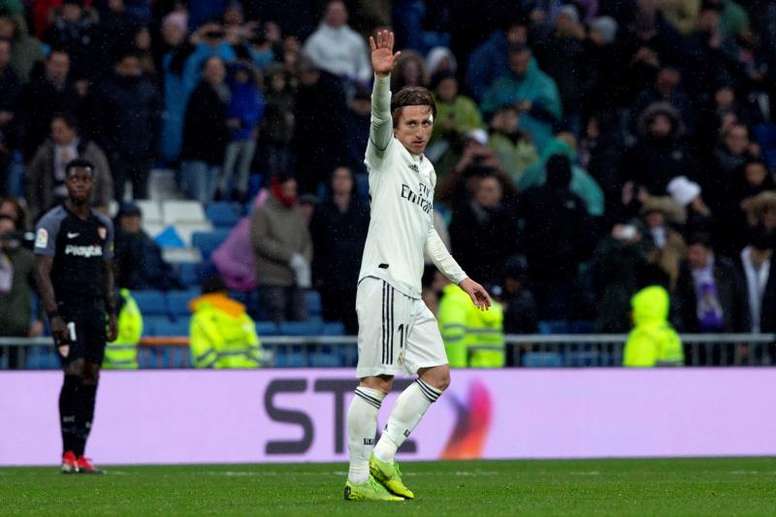 Modric reaches 200 matches for Madrid
It was certainly not a day to celebrate for Real Madrid at the Santiago Bernebeu. Farewells to Gareth Bale, who was benched, and Keylor Navas, who started seemed to echo around the stadium.
Although, for one man who did start the match, Luka Modric, it was a day of celebration and gratitude as he played his 200th match in white.
Modric arrived at Real ahead of the 2012-13 season after Jose Mourinho put in a special request for his signing to bring him to the Bernebeu from Tottenham Hotspur.
He did exactly what Mourinho had in mind, boosted the midfield, and his first match was a 3-0 victory against Granada.
In his seven seasons as a Real Madrid midfielder, Modric has scored 12 goals and has provided 31 assists. He also received the Ballon D'Or award in 2018.