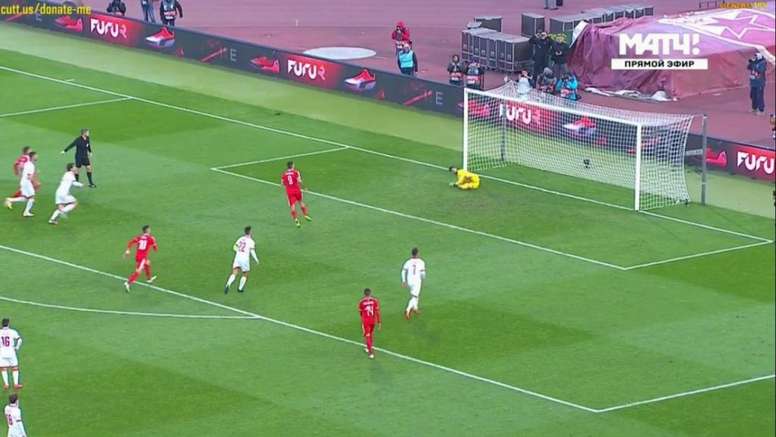 Mitrovic skies Panenka against Montenegro
The Fulham striker has been in good goalscoring form for his country this year, scoring 11 times in 12 matches in 2018, he missed a golden chance to improve that record.
The fixture, Serbia Montenegro, could be mistaken for the country which was disolved in 2006, and of all the opponents to make such an error Mitrovic couldn't have had it worse.
After scoring in the 32nd minute, the former Newcastle striker had the chance to put his team out of sight just six minutes later when a penalty was awarded.
However, at the same ground where Antonin Panenka made the chipped penalty famous, Mitrovic put his Panenka effort well over the bar, screaming out in frustration after he saw his effort well miss the target.