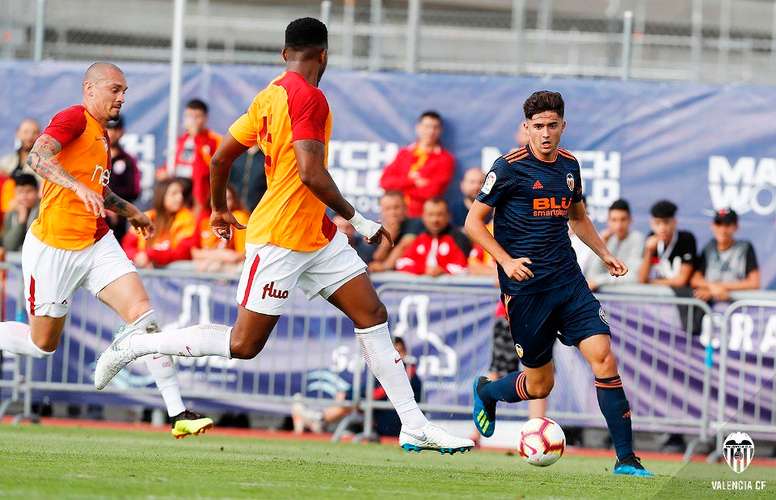 Milan want to sign 'Spanish Lewandowski'
Jordi Escobar is being compared to Lewandowski. A comparison that puts added pressure on a player who is 189cm at 19 years old, and who can also play as a LW.
The Valencia Mestalla attacker is a versatile fox in the box that Valencia like and want to spoil so much, even though is contract ends in 2022. Valencia have 1 year to renew it.
According to the newspaper 'AS', Milan are trying to get back on track and sign the striker, as Valencia know full well that the Italian club have him on their agenda.
Jordi will not do preseason with Valencia, but if he did it wouldn't be the first time as he already did so under Marcelino. Milan want to sign him at all costs because they see in him and player with big characteristics and Valencia aren't making a move.
However, Jordi Escobar's intention is to stay at Valencia and develop at the Spanish club, therefore it will be a big obstacle for Milan. He has scored 3 goals for Valencia's B team.