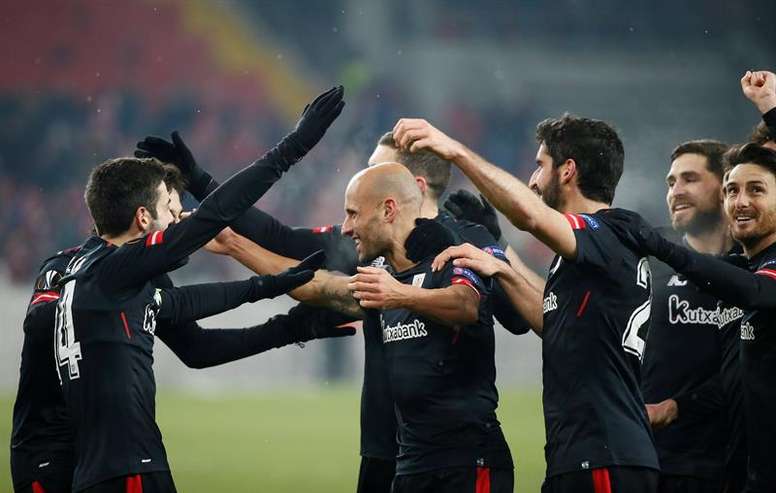 Mikel Rico leaves Athletic Bilbao in emotional video
It has been six years since Mikel Rico joined Athletic Bilbao from Granada. In that time, he has become one of the fans' favourites at San Mames.
At the end of the season, the time came for the Basque to say goodbye to his fans. He did it in an emotional video which the club themselves uploaded to their official channels.
"It has been something incredible, I didn't think I would be here six years and I wanted to give thanks to all the 'athleticzales' (Athletic Bilbao supporters) for treating me like this, supporting me and forgiving me when I have had a bad day," said the veteran footballer.
And he added: "I am to really miss you all, many of you are my friends, you have me for whatever you need, I am going to miss you all in the day to day life at Lezama (the club's training ground). It's been bloody amazing sharing these six years with all of you, I have got you all in my heart. I hope I enjoy watching Athletic from a distance."
Pending officlal confirmation, Mikel Rico will play for Huesca next season, a team which will play in the Segunda Division next season after being relegated from La Liga this term.
May 23, 2019