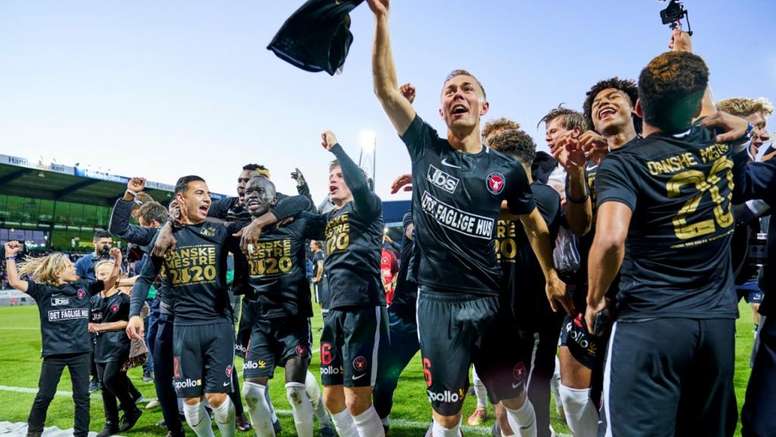 Midtjylland win their third Danish League
Midtjylland came back against Copenhagen and mathematically ensured the Danish League title with 5 matches left. It is the third time they have won it in their history.
They are a rising club in Denmark who add the title to the ones won in 2017-18 and 2014-15.
Manged by Brian Priske, they beat another contender and reigning champions Copenhagen, second in the table, at the MCH Arena in Herning. The visitors are now seventeen points behind top.
Stale Solbakken's Copenhagen took the lead in the 22nd minute through a Mohamed Daramy strike and went in at halftime in front.
The game didn't turn on its head until the hour mark. Midtjylland equalised with a penalty in the 63rd minute through the Guinean Sory Kaba and went ahead in the 79th minute thanks to Anders Dreyer. The Australian Awer Mabil, from a pass from the Brazilian Evander, ensured the triumph and a home win.