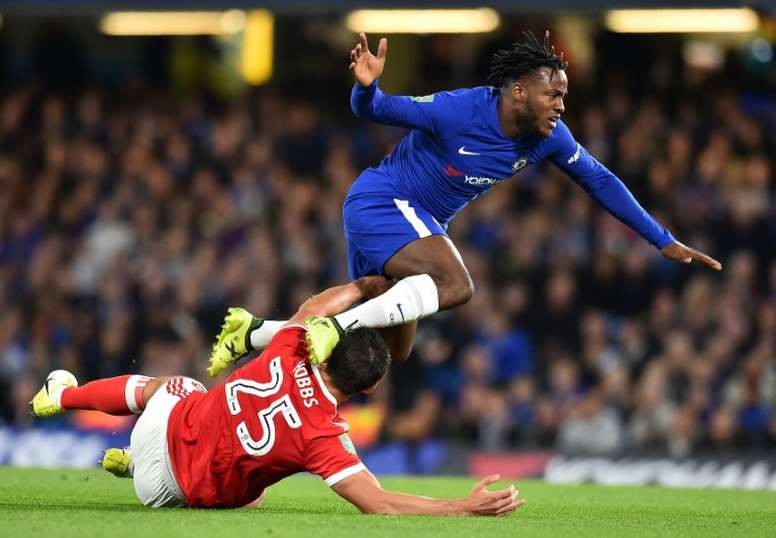 Michy Batshuayi looking to return to Chelsea a better player
The Belgian was shipped out on loan to Valencia this year after new Chelsea boss Maurizio Sarri decided he preffered Alvaro Morata and Olivier Giroud. however with the favoured pair struggling for form could Batshuayi still have a role to play at Stamford Bridge?
Although Batshuayi never took off completely in the Premier League, he posted a respectable goals per minutes ratio and impressed on loan at Borussia Dortmund last season.
Sigend from Marseilles in 2016, the striker really found form in his short spell in the Bundesliga last season, scoring 9 goals in 14 appearances for Dortmund (all competitions). He has also scored 10 goals in 20 international games.
So it is little wonder he is still aiming to make the grade at Chelsea. Speaking to 'The Times', when asked if he'd stay at Valenica, he said:
''No. I've so much respect for Chelsea and I love them.
''This loan is important for my development, to show how good I am so that I can go back to Chelsea a better player.'
''Everyone knows there's real emphasis on technique in La Liga and I'm a technical player; in that sense it's a good fit.
''But all leagues are a good fit for me - I can play anywhere. Germany and England were good fits too.''
Having only ever made four Premier League starts ever, will Batshuayi ever get a fair chance to impress?