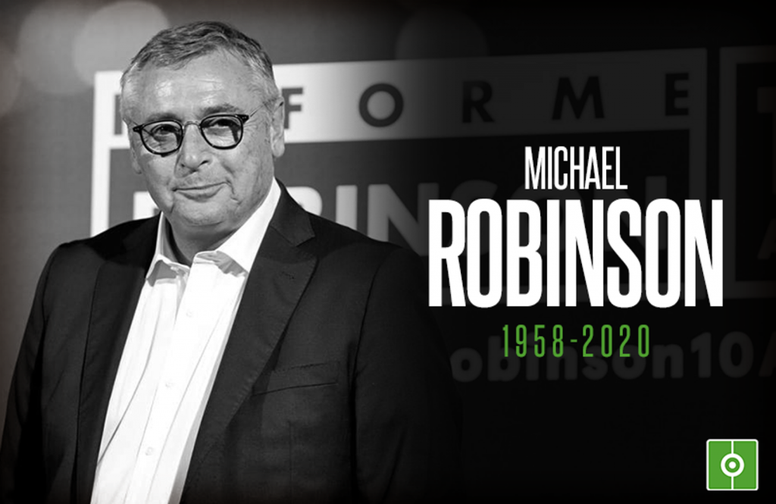 Michael Robinson: Former striker & pundit dies aged 61
The world of football is in mourning after the death of Michael Robinson. A former player of Preston North End, Manchester City, Brighton & Hove Albion, Liverpool, Queens Park Rangers and Osasuna, has lost his battle with cancer.
Beloved by the entire football society, Michael Robinson leaves a great legacy not only on the pitch, but also outside, where he established himself as one of the best journalists and pundits in Spain.
Robinson had been fighting cancer since 2018. Always with a smile on his face, the former player and commentator leaves a void in football.
He began his sports career in the youth categories at Coventry City. After playing for several amateur teams, Robinson moved to Preston North End, where he began his career. He was accustomed to leading attacks, such as Manchester City's, or Brighton & Hove Albion's, a team he joined after his stunt with the Mancunians.
His good performances in his team, which even reached the 1983 FA Cup final against Manchester United, made Liverpool look to him. Robinson fulfilled his dream, although the duo of Ian Rush and Kenny Dalglish prevented him from getting much playing time. Nevertheless, Michael Robinson left the team after two seasons and after achieving a treble in the 83-84 season with the League, League Cup and European Cup won by Roma.
The lack of minutes took him to Queens Park Rangers before leaving for the first time in England to sign for Osasuna. "It was the worst offer I had, but I wanted to play my last years in a place where I felt appreciated," he confessed to 'JotDown'. His discomfort in his right knee marked his final years as a professional. Despite this, he won the public's affection thanks to his commitment and his punditry.