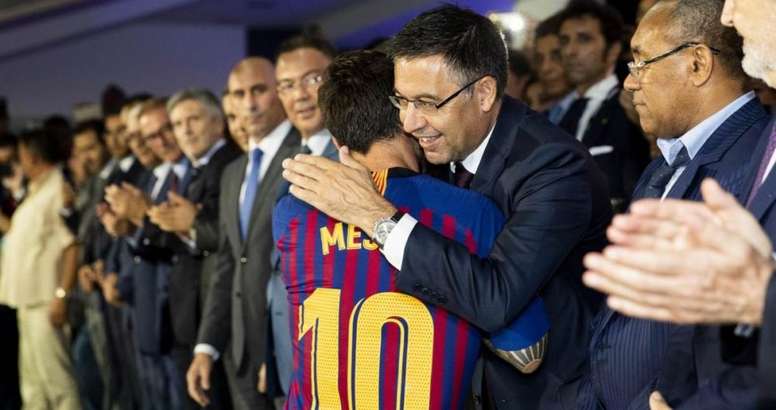 "Messi will be linked to Barca for the rest of his life"
"I always make a comaprision with Pele, who was a man who played for only one club. I have no doubts that after Messi's career is over as a footballer, he will be linked to Barca for the rest of his life," Bartomeu thought.
At the moment, Messi's link with the club runs out in 2021. But Bartomeu is not worrying too much. "Leo Messi's contract runs out in 2021, but surely it will be the wish of all parties involved, if he feels strong and ambitious, to extend this contract indefinitely," he made clear.
Barca has Messi left for a while: "In the next two or three seasons, our leader will continue to be Leo Messi".
But he did warn that there is life beyond the Argentine star. "It's clear that there are other young, up-coming players. Footballers coming in from other countries, but also players who have come through our academy, La Masia...," he stated.
Bartomeu understands that Messi will not always be playing. For this,the club are preparing for a future without the striker. "We are preparing for this 'post Messi era' and we are happy," he concluded.