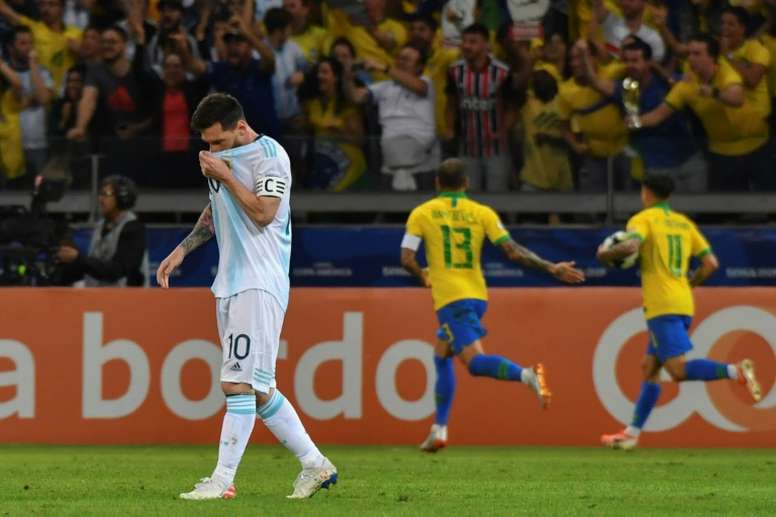 "Messi went to the Copa America to walk around"
Argentina's loss against Brazil didn't receive the kind of backlash that tournament defeats usually do in the country. 'La Albiceleste' played well at times during the game and will feel hard done by due to certain refereeing decisions.
However, Lionel Messi himself couldn't stay out of the firing line. Óscar Córdoba, a former Colombia international, didn't hold back in his criticism of the Barcelona star on 'Fox Sports Radio'.
"Until the 11th minute he didn't touch the ball and that can't happen with someone who tries to be the leader of the team," began the goalkeeper, who among other teams played for Boca Juniors in Argentina.
And the ex-Colombia international went further in his negative analysis of the player from Rosario. "This national team was too big for Messi to carry. He was sad, tired and worried. He went to the Copa America to walk around," he insisted.
Córdoba finished by comparing Messi's and Argentina's performances to their past showings at the tournament: "The Argentine team improved in this match, but he did not. The captain has to motivate the others and I didn't see that".
July 3, 2019