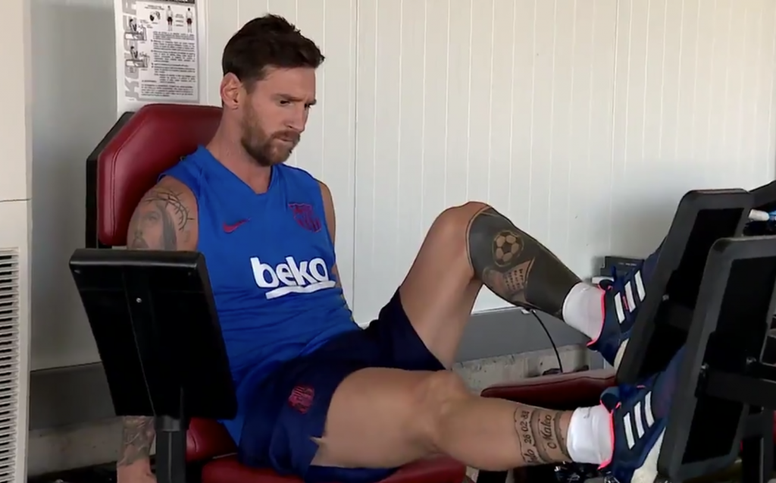 Messi wants to be available for La Liga start
Lionel Messi's first training session back at the Camp Nou ended in injury, which no doubt worried his team. His presence for the start of La Liga seems unlikely because of it.
In fact, Ernesto Valverde has been said to have temporarily discarded him from the list of available players for the La Liga debut against Atletico Bilbao, but the Barça captain is not giving up.
According to 'AS', he has been hard at work at Barcelona's training grounds to be fully fit by Thursday. The rest of the squad will be preparing the match and the captain is looking forward to joining them as a way of testing the grounds ahead of the match.
If he feels comfortable, Valverde could potentially add him to the travelling squad list for Friday's match.
If he does make the trip, he will probably not be featured in the starting line-up, but could still get some minutes if the match requires it.