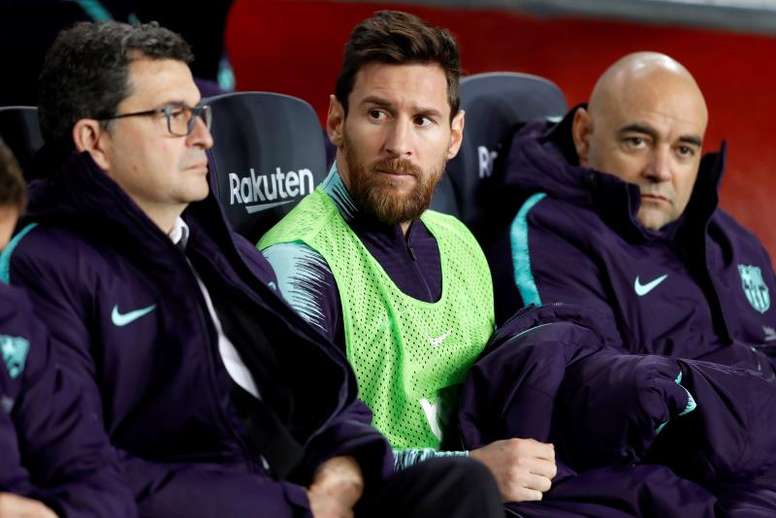 Messi spoke of about 'El Clasico' and does not forget Anfield: "there is always that resentment"
Just one week left for the 'Clasico' and everyone in Barça and Madrid is focused. Including Leo Messi, who was at a public appearance for Adidas for the presentation of his new boots. who presented new boots and analyzed the encounter.
"I expect a very strong Real Madrid as shown in recent games, they've been very regular. They are special matches in which it does not matter how the two teams are doing, but we happen to all be going through a good moment" said the Argentine.
Messi also spoke of the Champions League, a competition in which he did not play against Inter Milan in Italy: "To be honest, there is always the resentment for the Champions, but you have to start from scratch and learn from the mistakes."
"We have to forget what we lived through last year because it would be a mistake to fall into that again," he said in reference to Anfield's elimination.
The star recognized to be in a great personal and collective moment. "The effort and will to improve makes me want to continue to grow, to work, to take care of myself, to rest and to enjoy playing and doing what I love most. There is no greater secret than perseverance and work," he acknowledged.
Leo added value to what has been achieved in recent years in a league that has become more competitive: "It's been several years that we noticed and we know that everything is increasingly equal and anyone beats you. It's very difficult to play as a visitor because the teams know that their goal is to be well at home.
Finally, he was asked about the Ballon D'Or: "everyone is special, different and each one has something special. But this one, as I said at the time, is special for on a personal and football level."