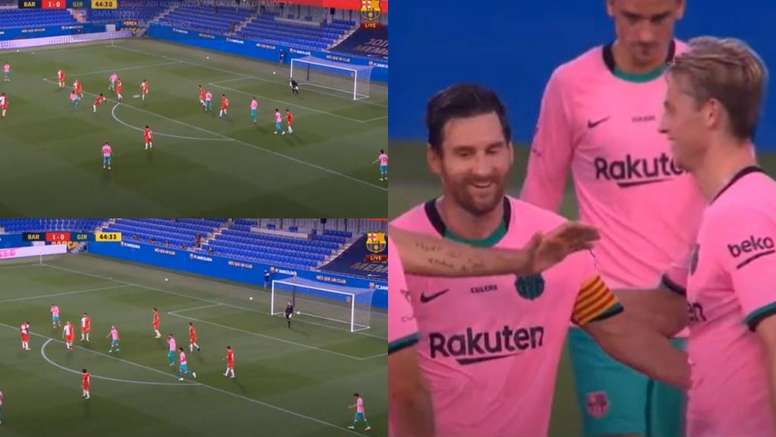 Messi smiles again: uses weaker right foot to score great goal
After a turbulent summer in Barcelona in which the leader, Leo Messi, was on the brink of leaving, the Argentine closed the matter, at least for now, off the pitch... and now also on it.
After playing a half in training mode against Nàstic, Messi started again against Girona and scored his first goal with this new Barca of Ronald Koeman.
He had warned minutes before with a free-kick, but the number 10 took his quality out for a walk just before half-time. He got the ball at the edge of the box, set himself, and with his right foot, hit the ball off the post and in. Nothing that Juan Carlos could do.
And, the most important thing: Messi was seen smiling again. Everything is returning to normality at Barca. It was the second for the Catalan outfit after Trincao made it 1-0 in a passage of play in which the Argentine forward also participated.
September 16, 2020