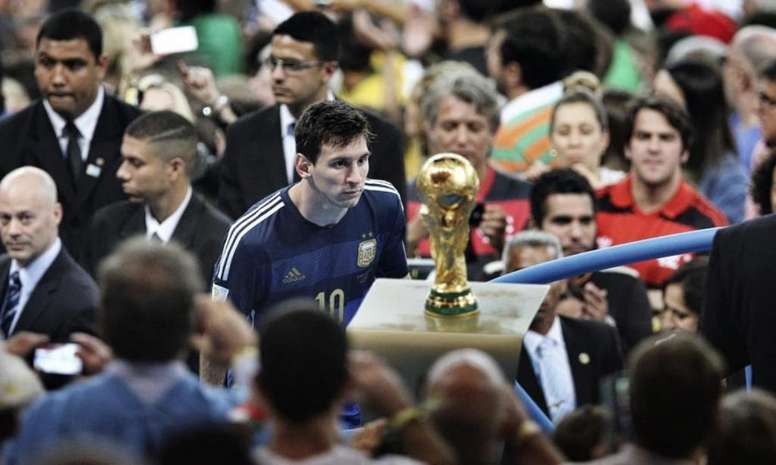 Messi's Maracana redemption
A piece of Leo Messi's soul was left in Maracana on July 13, 2014. With his gaze fixed on the World Cup that had escaped him minutes before against Germany.
That memory still resonates loudly in the minds of Argentine fans. So close and yet so far away. A shot by Mario Götze in 113 that ended the illusions of millions of people.
Among them was Messi. The pain for that defeat still has not healed and even more if you consider that the 2018 World Cup in Russia was less than successful for his national team.
Therefore, Messi prepares his first revenge. Because even if it's only the quarterfinals, even if it's the Copa America and not a World Cup and even if it's against Venezuela and not Germany, the key is in the place.
Because the stage will be Maracana. Because the return will be the first step to overcome the past. As when you coincide with that or that ex who did so much damage to you and, suddenly, you see that you've handled it much better than him or her.
It will be a new 'Maracanazo', even though it is only a personal matter for Leo Messi. Despite having to wait another three years to try to win the World Cup.
That three-year journey should start in Maracana, where a dream once ended. He will have the opportunity to leave his mark on the field, literally and figuratively. Indeed, the Argentine player has been invited to be a part of the 'Calzada de la Fama', the hall of fame of the stadium. A place that already has the imprint of Ronaldo, Pele, Ronaldinho, and many others.