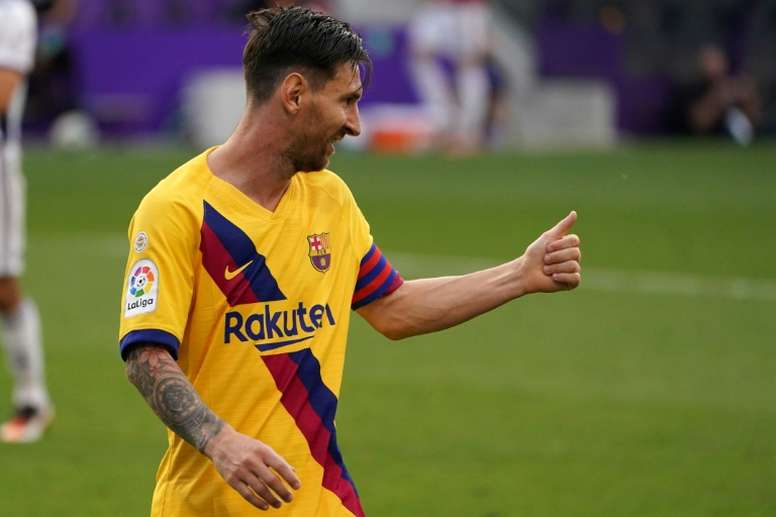 Messi's goal drought, a sign of hope for Barça fans?
The final whistle of the match between Real Valladolid and Barcelona revealed a devastating statistic from Leo Messi. The Argentinian played seven full games since the restart and has only been able to score two goals - both as penalties - something that had not happened to him in the last 15 years.
It's not that Leo hasn't had offensive actions worthy of ending up as goals. On the contrary, he was close to scoring against Celta, Espanyol and even Sevilla and Valladolid. However, he is clearly struggling to score.
What would be bad news for any team is a halo of hope for Barcelona. LaLiga is almost lost and the team will have to focus irremediably on the Champions League.
By then, with a few days of rest after the closing of the championship, Messi could face those matches with a fresh and rested body.
Despite his downturn in the scoring section, Messi has continued to show that his quality is intact. The Argentinean, after the pandemic, has given eight assists to his companions and has continued being the main attacking force for Barça. In addition, he scored two penalties and one in the last minute against Mallorca.
In total, three goals and eight assists, numbers that would sign almost any other player on the planet, but with Messi install the doubts about whether it is far from its highest level. It is what has to have been the best for so long.