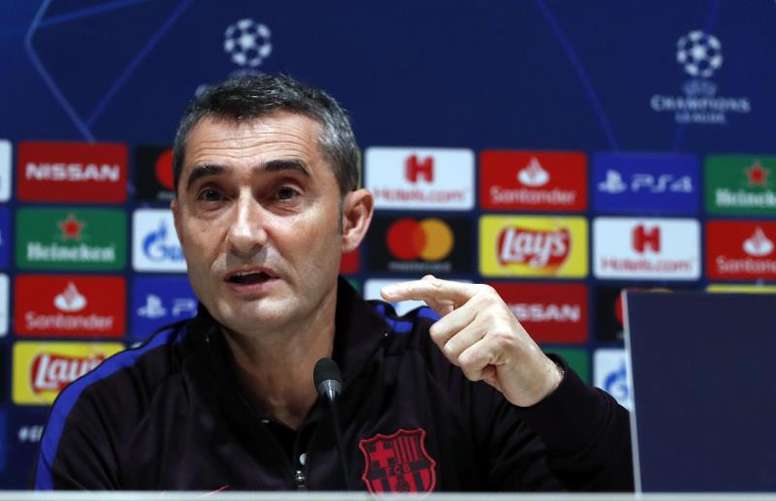 "Messi's absence? It's an internal matter"
Ernesto Valverde was questioned about his decision to leave Leo Messi out of the call-up, which he explained is because of the busy schedule ahead: "He can only rest for this match. We come from important matches and we have important matches left and I have decided it's best for him not to come, but others have. Last year we had a great game and did not play Messi, by the way."
"Internal things are internal. The decisions are made by the coach, which he sees as convenient for the team. We come from playing on Saturday night and I decided he wouldn't come. It's an internal matter," he added.
He also had to answer about Jordi Alba, who has yet to fully recover from injury: "It's like every weekend you must explain why one comes and not the other. Alba still does not have the discharge and Messi rests, Nothing more."
When analysing the matc to be played, the coach praised the opponent: "I'm waiting for the best Inter. Leader of Serie A, strong team in the first leg and a team that's making a great start to the campaign. They have changed the coach, the players and the system, but the spirit is similar. [Conte] is making a great start with attackers like Lautaro and Lukaku. We have to keep that in mind, they score goals easily."
However, he recalled that he had already failed last season in similar circumstances: "Last year they played PSV to life or death and we did not pass. We come here to compete in a great atmosphere. These years we have reached the last day with qualification already guaranteed but the opponent always has something to lose and we haven't lost either game. We are Barça and we have the obligation to always go for the win regardless of the rival. We don't care about that."
"It's an important and difficult challenge. They're playing to go through, we've qualified. We want to take the game forward, with a great atmosphere. Last year we couldn't win, let's see if we can do it this year," he added about the game.
On the sidelines of the match, Valverde spoke of rumours of a meeting with Inter by Arturo Vidal: "I have no record of it and it's not a question I've been asked. In fact, I haven't raised it because we're not in the winter market yet."