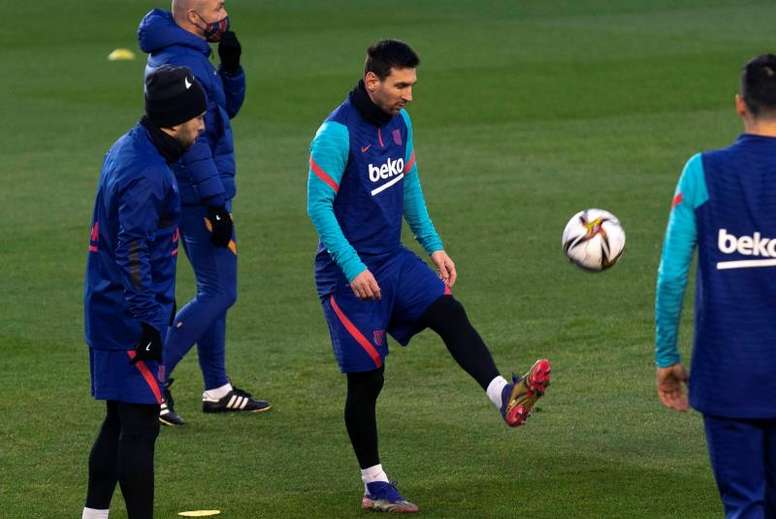 Messi ready for battle
Leo Messi did not take part in the Spanish Super Cup final against Real Sociedad ad since then, all alarm bells have been set off ahead of an important game in Barca's inconsistent and difficult campaign.
All eyes are on the captain. A lot is expected of Messi and if he performs, Barca will almost certainly win. A defeat to Athletic Bilbao would be another setback for Barca.
Everything is set for the final at La Cartuja and so is Messi. The programme 'El Larguero' on 'Cadena SER' says that the striker has taken part in light training on Sunday morning and the news is good.
The Argentine "seems himself as a starter tonight" and has decided he will start from the beginning.
Coach Ronald Koeman had already made it clear that Leo himself woudl take the final decision on whether to start or be on the bench. The Argentine wants to be there from the beginning and that is what he has told the coaching staff at Betis' ground (where the club trained).
So, as things stand, Messi will be in the squad list which Barca will release. He is ready for battle at La Cartuja.