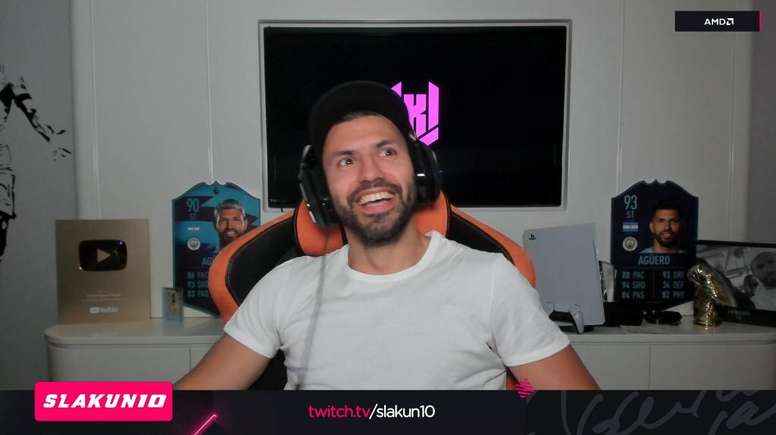 "Messi or Pele? Keepers weren't even wearing gloves back then"
Kun Aguero has enjoyed streaming on Twitch for months now. The Argentine is now starting to open up even more when he talks to Ibai Llanos and his followers.
This week, the Man City striker left another interesting comments when talking about one of the eternal debates over who is the best in history. Messi, Maradona, Pele, Cruyff or Cristiano Ronaldo?
While he was playing the game Among Us with Ibai, ReventXz, Cristinini and other streamers including trap artist Kidd Keo, a question like this was asked. Is Messi or Pele the best ever? In Aguero's opinion, there is no debate possible.
"I never saw him play," Sergio Aguero says. He adds that "goalkeepers back then did not even wear gloves in reference to the 70s when Pele was playing football in Brazil.
"He's good, but I never saw him play," the striker admitted. He made it clear that you cannot compare Messi and the Brazilian legend who turned 80 on 23rd October.