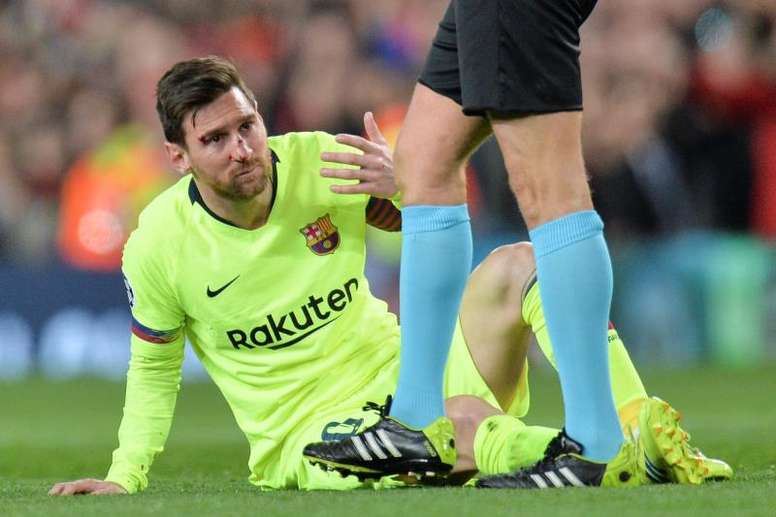 Messi - nose fracture ruled out, he will face United
Good news for Barcelona and Leo Messi. The Argentine, who came off worse in a clash with Chris Smalling at Old Trafford, seeing his nose and part of his face damaged, was examined by the clubs doctors, who ruled out both breakage and fissure in his nostrils.
He will be fit to face Manchester United in the return leg at the Camp Nou.
Both Messi and Smalling chased down a ball, with Smalling catching Messi in the face. The part to suffer the most was his nose, which began to bleed for several minutes. After the blow, Messi seemed visibly shaken.
Now, the number 10 will have a few days rest, although his recovery should take no longer. While it was planned by Valverde to rest him against Huesca, the Barcelona coach will now have no choice.
A nasty bruise, no more, is what the Barcelona striker will have to contend with. As soon as the inflammation comes down and he no longer feels pain, Lionel Messi will be back on the training pitch ahead of the second leg of the Champions League quarter-final between Barcelona and Manchester United.
Needless to say, 0-1 is a great result for Barcelona's interests, although the result of the tie between PSG and United warns Valverde's team not to be overly confident. Pique, Alba or Busquets have already warned him. Messi will have to be back firing on all cylinders.