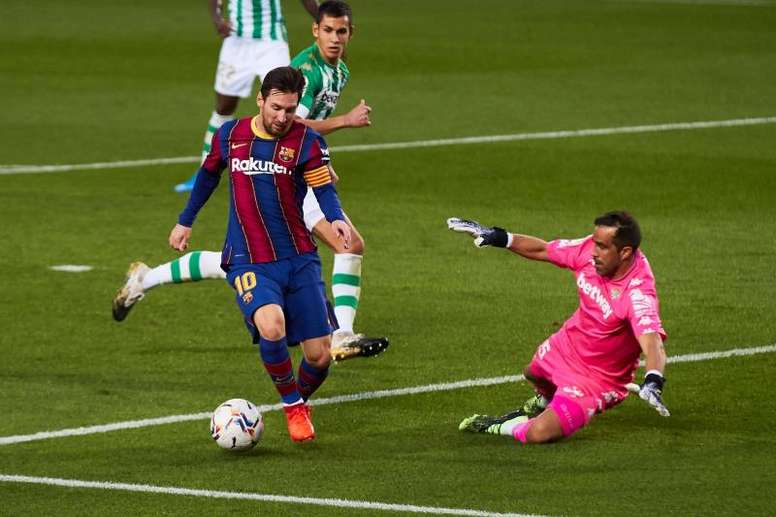 "Messi is like Federer because of his style of play"
Toni Nadal is one of the big names of the candidacy for Barcelona president led by Víctor Font. And the uncle of Rafa Nadal is always in the media.
The ex-tennis coach has recently spoken with diverse media and reviewed the complicated present time of Barcelona.
Toni recently spoke with 'DAZN' about the situation of the club and emphasised a Lionel Messi whose time at Barcelona is more in the air than ever.
Nadal, who already expressed that the wish of Leo to leave was a bad symptom, spared no praise for an Argentine star whom he compared to his own nephew and Roger Federer, the two most important tennis players in history.
"Rafael is also one of the best in history, it is true that they have followed different paths when it comes to reaching that level, but Messi would be the closest thing to what Federer does, because of the type of play, but we see Rafa, who runs and hits shots to match, so they have a similar path Leo and him", Toni started before delving into the similarities that the Argentine also has with his nephew.
"They can be compared because both are among the best in history, although I think Leo Messi is the best in history. He is superior. I haven't seen Pelé play enough, I have a vague memory of the 1970 World Cup, when I was 10 years old and I don't have good elements of judgment, Di Stéfano was also a great player, but Messi has been the best in the world for 15 years and he has done incredible things", he ended.