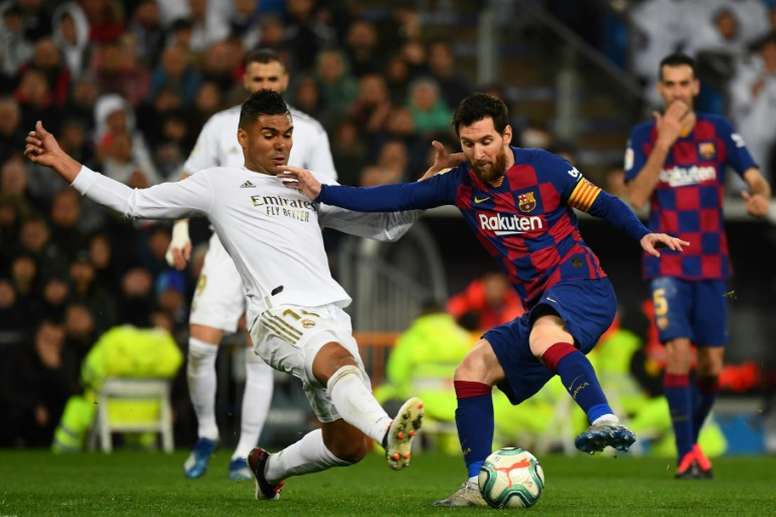 "Messi is left with all the responsibility, and when he fails, everyone points to him"
Rivaldo spoke about El Clasico and went over his former team's performance, once again noting that he is too often left alone in his quest for goals.
"Barcelona leave all the responsibility to Messi and then, when he fails, everyone points to him," said the former player to 'Betfair'.
"he is still very lonely up front. He is the only one who tries to do different things, nobody helps him," he said of the defeat against the eternal rival.
He also praised his fellow Brazilian Vinicius for his performance. "Vinicius is very dangerous on the counter-attack, and on top of that, he is not afraid to take responsibility in the matches. He doesn't care about his opponent and that's very interesting for his future," he said, before sending a warning to the Real Madrid player: "He is still very young and has a lot of work and learning to do to become a solid and constant player."
Back at Barcelona, Rivaldo believes that the 'culés' lost a good opportunity to win again in a 'Clásico': "A unique opportunity was lost. If Barcelona manage to score in the first half... They played well, but in these games the details mark you".
He also criticised the players once again for leaving the Argentine star to do the heavy lifting: "Now, Leo is the only player capable of assuming certain individual responsibilities. The only one who tries to unbalance in attack, who tries from outside the area, who dribbles..."