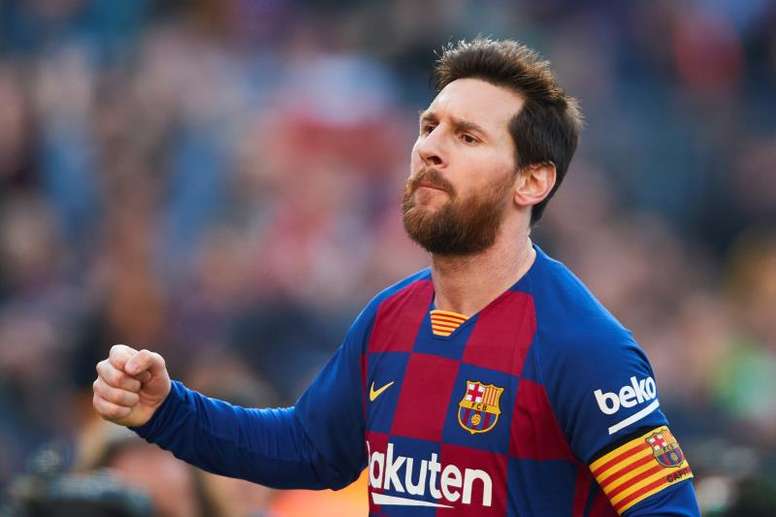 Messi ends drought with 7th time he has scored 4 in a match
Poor team that have to play against an in-form Messi. 4 games without a goal seemed too much for a player of his stature. And, of course, what many feared happened: that once he scored the goal that put an end to his drought, his talent volcanically erupts.
Say that to Eibar, who once again suffered the wrath of Lionel Messi. The 19th September 2017, when Eibar lost 6-1 at the Camp Nou, the Argentine scored 4 goals. It happened again. This time for a 5-0 with Leo in tyrant mode.
Although Arthur, unseasonably, made it 5-0, up until then it had been Messi 4-0 Eibar. This was the 7th time that the Argentine had managed to score 4 goals in a match. Curiously, all of them at the Camp Nou.
The first one was in April 2010, in a magical Champions League night against Arsenal (4-1). It was against Valencia when it first happened in the league. Valencia, in 11-12, suffered it in their flesh.
The third time was the 2nd in the Champions League, And it came with a twist, as the Argentinian scored not four but five times in the abusive 7-1 win over Bayer Leverkusen.
The next time was against Espanyol, who lost 4-0 with Messi netting all 4 (2 penalties). The Argentine thus finished a magical 11-12 campaign, as that season he also scored 4 in the matches against Valencia and Bayer Leverkusen.
A 5-1 win against Osasuna on 27th January 2013 temporarily returned the Barca player's streak of scoring at least 4 goals in a match, as then was the first of the matches against Eibar.
In the career of the big-name players to get to these numbers from another planet, the latest to do it was Robert Lewandowski. He netted a historical 4 goals at home to Red Star.