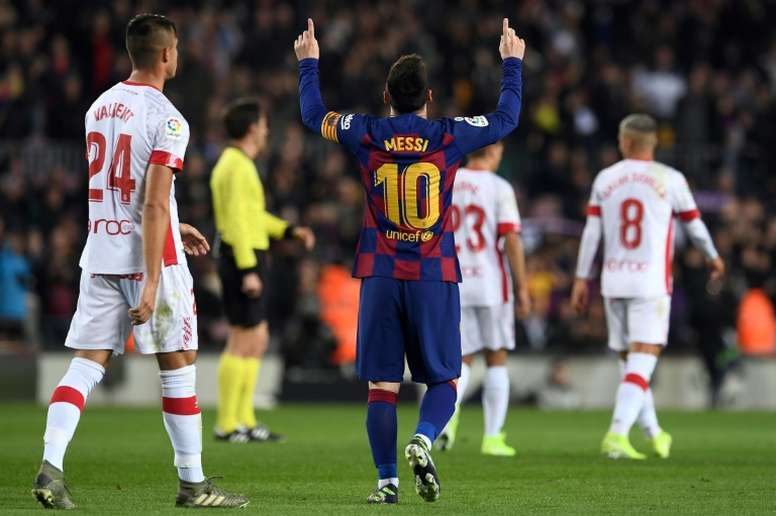 Messi breaks another of Cristiano's records
Messi is still making history in football, in Spain and in the world. The Argentine continues to score goals and records one fter the other and it seems like nobody can stop him.
This time, his performance against Mallorca in the league helped him to sound his name once again, this time for being the player with the most hat tricks scored in La Liga.
And, with his triple against the Mallorcan team, the Argentine has scored the 35th hat trick of his career in the national competition, surpassing what for nine years was his greatest rival Cristiano Ronaldo's record.
The Portuguese, who left Real Madrid a year and a half ago, set the mark at 34 and had been tied since last November 9 when the Barcelona star scored three against Celta.
Leo Messi was, once again without a shadow of a doubt, the best player on the pitch at the Camp Nou and showed that the Ballon d'Or he received on Monday was more than deserved despite the tight vote.