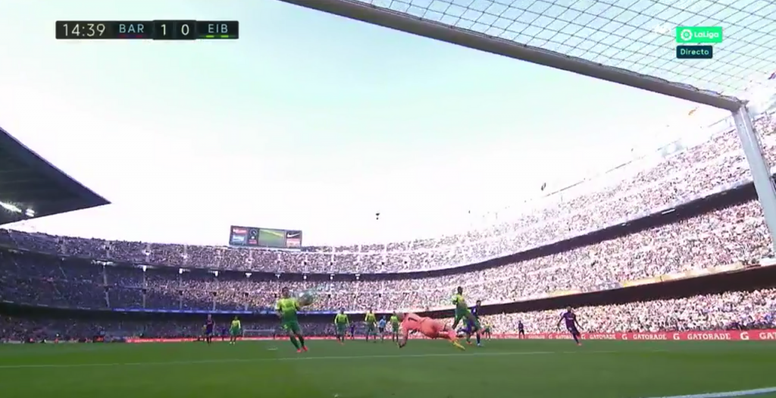 Messi scored a great goal to calm the tension
There had not been handkerchief waving at the Camp Nou for 13 years, that is to say, since 2007. At the Camp Nou, the Barca fans showed their anger at recent events. They even asked for Bartomeu to resign.
But Leo Messi was the man who calmed the atmosphere by scoring a goal which he himself created. The Argentine pulled off a great move to beat Dmitrovic.
Leo got the ball from Rakitic just outside the box and the Eibar players went after him. Arbilla was nutmegged and the striker beat the three of them.
He finished the move by finding a gap and beating Dmitrovic at the far post. Dmitrovic could not reach it.
February 22, 2020