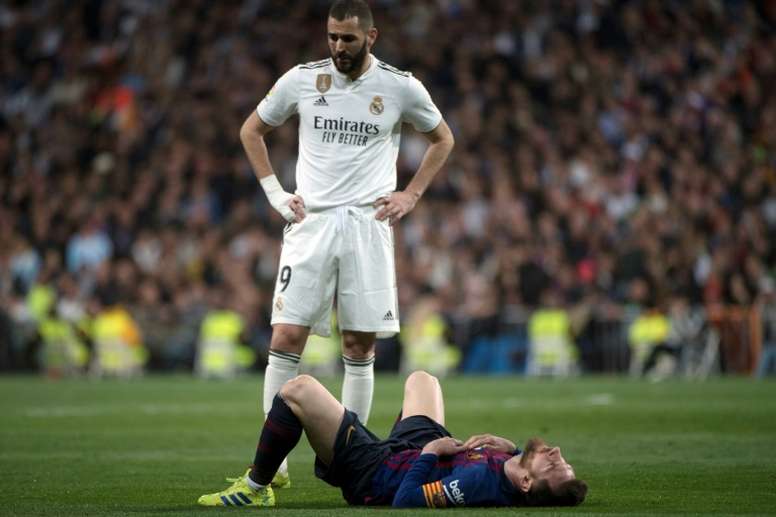 Messi and Benzema, the only two survivors
No one will forget the 'BBC' nor the 'MSN'. These two front threes, who marked their law at Madrid and Barca, will go down in history for the number of goals they scored and the fear they put into their opponents.
Destiny has wanted that in September 2020 there will be the possibility of one player left on each side. Benzema and Messi point to being the only survivors, something unimaginable even a few months ago.
The front-three of Bale-Benzema-Ronaldo reached maximum levels and were capable of scoring a total of 442 goals together, a spell that started in the 2013-14 season and which ended in 2017-18. With regards to the goals contributed by each one, the Frenchman scored 105, the Welshman 88 while the Portuguese reached 249 goals.
For their part, the 'MSN', the front three formed by Messi, Suárez, and Neymar started in 2014-15 and ended in 2016-17, with the departure of the Brazilian to PSG. The Argentine star reached 153 goals, with the Uruguayan scoring 129 and Neymar getting 90 (363 in total).
And out of the six, three have already left and one is about to. CR7 went to Juve, Bale went on loan to Tottenham, Ney ended up at PSG and Suárez is about to leave Barca to start a new adventure at Atlético Madrid. Benzema and Messi, the only ones that survive of a legendary lineage.
September 21, 2020