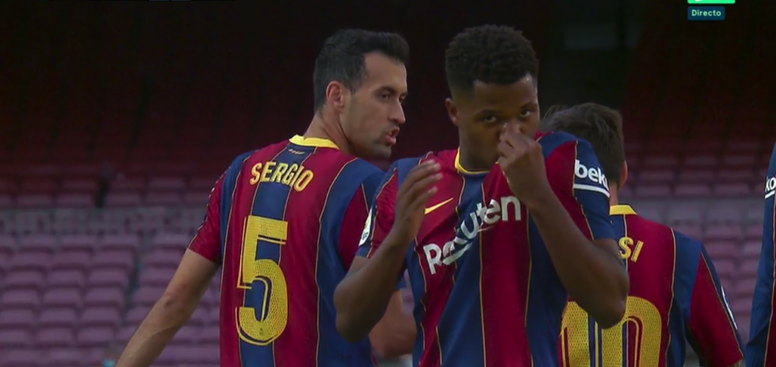 Messi and Alba link up and Ansu responds to Valverde in three minutes
Ansu Fati has now scored in a 'Clásico'. In just three minutes, Barcelona were able to reply to Fede Valverde's strike to make it 1-1.
The Barca youth academy graduate, who started the match, culminated the passage of play started by Lionel Messi, who was left to think, and Jordi Alba, the best partner of the Argentine and who returned for the match.
Ansu made like a number 9 and scored like a striker does, getting a foot to Jordi Alba's great cross from the left. The full-back made the most of Asensio's passive defending, who left a free space to do what he does best, get an assist.
Ansu Fati's goal was also Barcelona's 400th 'Clásico' goal. The player also equalled Pombo's record as the top goalscorer under 18, at the same time he became the youngest goalscorer in a 'Clásico'