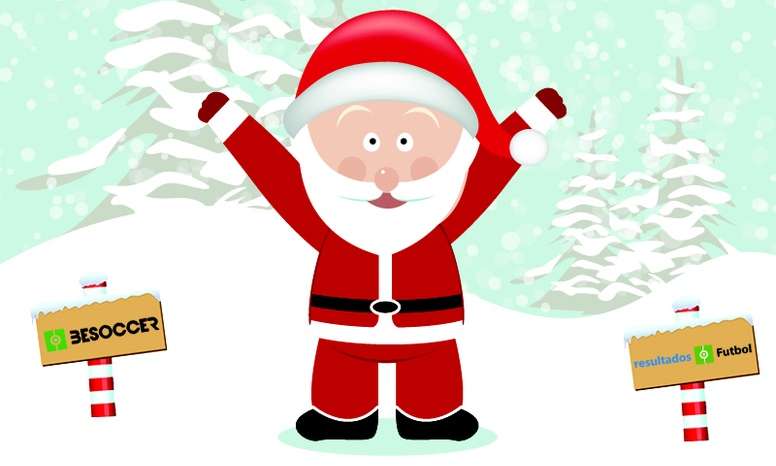 Merry Christmas from everyone at BeSoccer!
Christmas is finally upon us! The festive season is the time of the year when we tend to sit around the dinner table with our families and loved ones and discuss the goings on of the previous 12 months.
That's exactly what we consider ourselves to be here at BeSoccer, a family. Afterall, our work would be for nothing if you weren't there alongside us every step of the way reading, commenting, keeping up to date with your favourite teams and leagues and engaging in the odd war of words with a rival fan now and again.
We're honoured to have shared this unforgettable third year with you all, a year in which we have become the proud sponsors and technological partners of Málaga CF, UD Las Palmas, Real Betis and CD El Palo, as well as offering all the latest news from La Liga, the Premier League, Ligue 1, the Bundesliga, Serie A and the whole of South America.
The New Year is now rapidly approaching, with 2018 giving us the chance to experience a World Cup with you all for the first time, but there's plenty of football between now and the summer and we'll be keeping you more than occupied in the meantime. Wherever and whenever a match is being played, BeSoccer and Resultados de Fútbol will be there to tell the story and provide results and league tables.