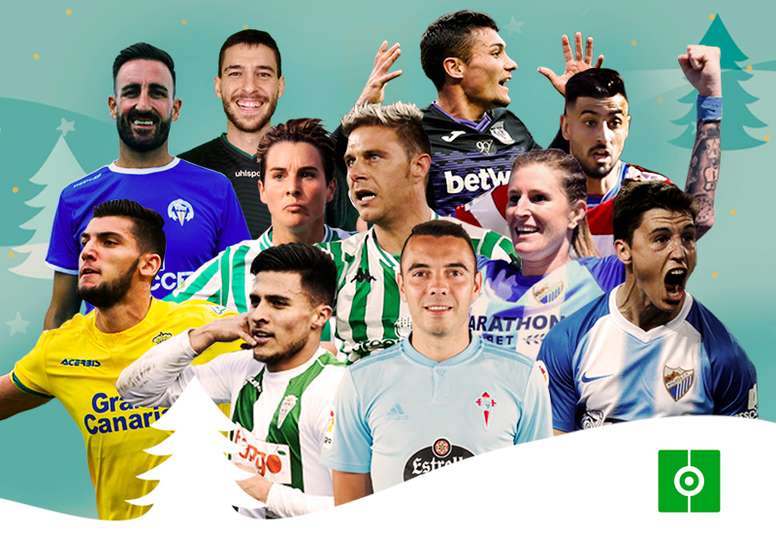 Merry Christmas from BeSoccer
It's now Christmas in the world of football. Every year, like Messi standing over a free kick, an unmarked Mbappé or a casual fall from Neymar, they are inevitable: the most anticipated parties are already here. It is a time of year bringing feelings and in which memories flood the meals with our loved ones, friends and family. And a family is what we are at BeSoccer, where more than a hundred people work from Monday to Sunday to be able to share with you everything about the game. Our work would serve no purpose if you were not accompanying us on the other side, reading, commenting and following all the news.
It fills us with happiness that you have accompanied us in this unforgettable fourth year of life. A year in which BeSoccer, already a leading application for information and results, has become a proud technological partner of several teams, includng Club Deportivo Leganés, Real Club Celta de Vigo, Córdoba Football Club, Granada Football Club and BeSoccer CD UMA Antequera, a futsal team. These agreements compliment previous ones such as those we have with the El Palo Sports Center, Málaga Club de Fútbol, Las Palmas Sports Union and Real Betis Balompié. Over this time, we have tried to offer you all the news from the World Cup, the Champions League, LaLiga, the Premier League, Ligue , the Bundesliga, Serie A, and all Latin American football.
2018 was the year in which 'ProFootballDB', BeSoccer's advanced statistical laboratory, began to announce itself as the great source of data for the whole football world. In 2019 comes the Copa America, as well as other major competitions, so we will continue keeping you up to date with international finals and also of football less known by the general public. Wherever a game is played, BeSoccer will be there to tell you about it and offer you all the scores and tables.
From the BeSoccer team we want to wish you Happy Holidays, hoping for the best for all those who, each day, are part of this project that does not stop growing with your invaluable help.
Merry Christmas and happy holidays!