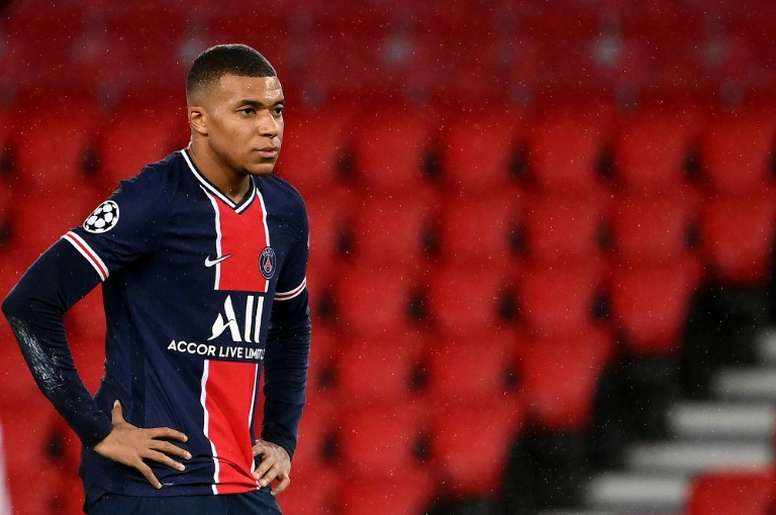 Mbappé still undecided over future at Madrid or PSG
Half of Europe is on Kylian Mbappé's trail. He knows it perfectly well and promised recently that it won't be long before he reveals what he will do with his future. "I'm thinking about it, I'll decide soon," he said recently.
Words that reverberated like a bombshell. PSG expect him to renew. His contract runs until 2022.
But from Spain, Real Madrid are keeping an eye on his situation. The 'Merengues' have been tracking Mbappé for some time now.
And Mbappé is in the middle of a period of reflection, according to 'L'Équipe'. The French outlet claims that if PSG want him to stay at the Parc des Princes, they will have to guarantee him a project that motivates him.
Mbappé is reported to have asked for guarantees that they can fight for the Champions League. Otherwise, he will pack his bags and look for another destination.
The last major obstacle PSG have to overcome to renew Mbappé is the economic crisis the club is going through. COVID-19 caused huge losses and that could force the club to sell him. Madrid, meanwhile, are waiting in the wings.