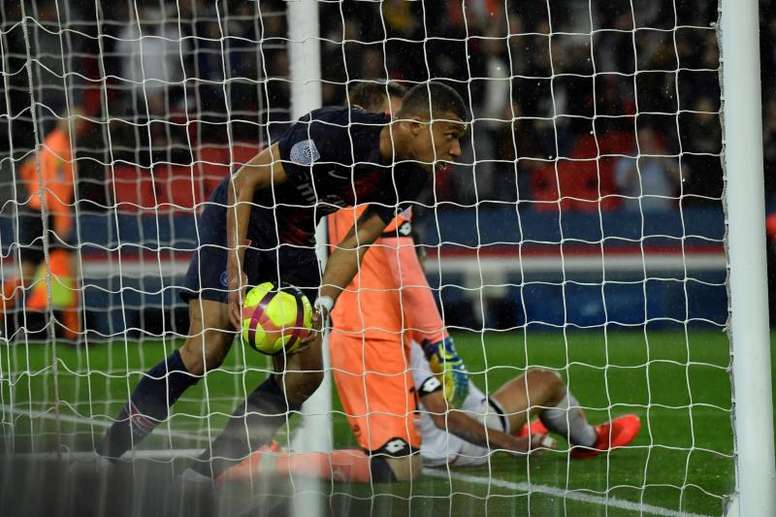 "Mbappe could only be signed by Madrid, Barca or an English side"
In France they are only talking about Kylian Mbappe. Understandable bearing in mind the bombshell he dropped the other night in the National Union of Professional Footballers awards ceremony. Some saw the exit door open while others saw it as a message to PSG to offer him more money and be considered more important at the club.
Whatever the reasons, the French club reacted quickly assuring that Mbappe would continue at the Parc des Princes next season. "The link between PSG and Kylian Mbappe has been very strong for two years and they will continue to work together next season," the statement read. A statement which has not really shot down rumours of the French youngster leaving.
With the Emir of Qatar interested in a resolution to the situation, which would have to do with the players anger at Tuchel, Real Madrid are lying in wait if he decides to leave PSG. The deal would in all likelihood be the most expensive ever and not everyone can afford to do it.
"If we were to draw a portrait of the ideal footballer which clubs look for, it would look almost exactly like him," Christophe Lepetit, specialist in Sports Economics, said to 'Le Parisien'. Lepetit also said that a very limited amount of clubs could sign the French star.
As possible destinations, Lepetit thinks only Real Madrid and Barcelona are definitely capable of paying for him. "In Europe, I only see the two Spanish giants capable of signing him: Real Madrid and Barcelona. And maybe some English clubs, for example Manchester United," he concluded.