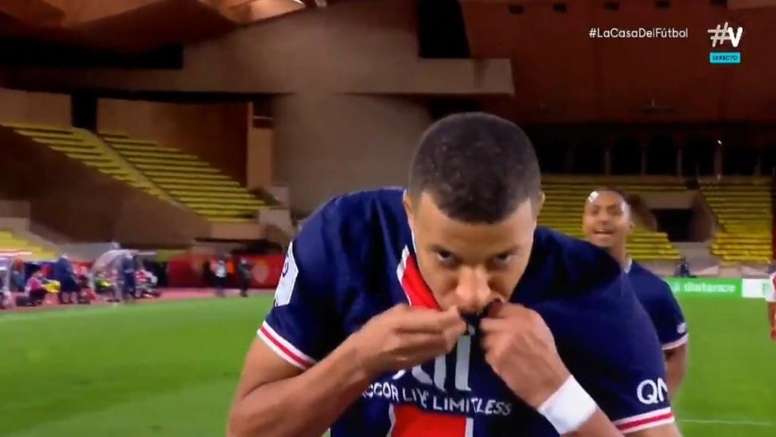 Mbappé and his love for PSG: kiss of the badge and... message to Madrid?
The match between Monaco and PSG didn't finish well for the interests of the Parisian outfit, but Mbappé refound his best version after overcoming some physical problems which made him a doubt to visit his ex-team.
With two goals, Mbappé made clear again that his hit is sensational. The Frenchman put the away side 2-0 up, but in the end, it didn't help at all. However, the striker made the most to send a message to the world of football.
PSG lost and Tuchel is more on the tightrope than ever. Mbappé, however, scored with a passionate kiss on the PSG badge. A clear sign of the intentions of the French star, who isn't thinking about moving from the Parc des Princes for now.
A message to Real Madrid? Los Blancos are the main suitor that Mbappé has on the table. His exit from PSG would happen for a spectacular economic amount, although his will will be key... and he does not seem to be very much in favour.