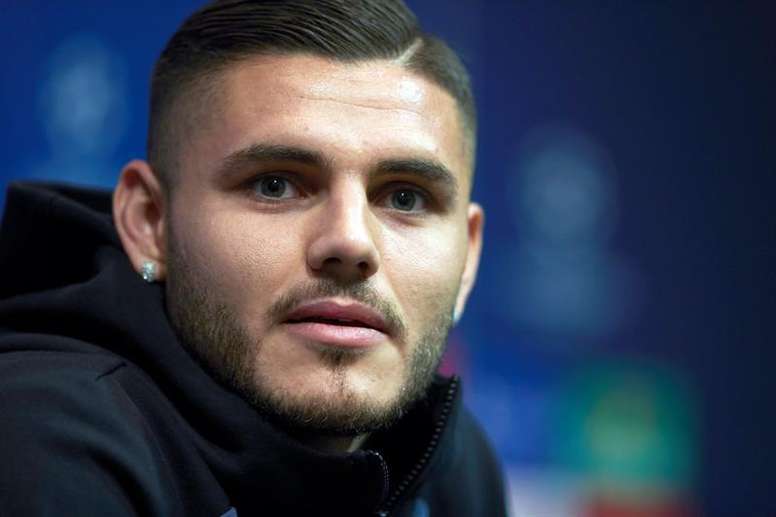 Mauro Icardi valued at 80 million
After a busy weekend for both these sides, in which they were both victorious, (against Celta Vigo and Milan respectively) there is yet more news surrounding these two European giants. The return of Zinedine Zidane at Madrid has led to a ressurrection in their fortunes and there have already been many big players linked with the Spanish heavyweights.
According to information from 'AS', 'Los Blancos' already knew that Icardi would cost them no less than 80 million euros, and it seems they are willing to pay it. Icardi, who has been away from team selection for some time in a dispute over his contract, has also interested the likes of Napoli and Juventus, however, it seems as though he would like to end his time altogether in Serie A.
The Milan side have taken away Icardi's captaincy ane he has not appeared on the teamsheet for the previous 8 matches. Some are claiming that he is injured, but the Italian media are adamant that this is not the case, and that he is in fact being punished. Of course, Argentina have not complained about his lack of gametime either.
The supposed interest of Madrid is not new. Real have struggled without the goals of Cristiano Ronaldo, and as Karim Benzema ages, the need to refind that World Class European talent has never been greater. It would appear that Icardi could well be the perfect fit for the 13 times Champions League winners.
However, many have doubts about Icardi's off field behaviour, mainly due to the to his relationship with Wanda Nara, who constantly voices her opinions on social media, some of which have been somewhat controversial. Yet, according to 'Tuttomercatoweb' in Italy, there is a slight agreement in place between the two sides as Inter appear ready to cash in on their star man.
The 80 million euros that Real Madrid will likely have to pay can be considered to be affordable, especcially considering that the alternative, England's Harry Kane, would be an astronomical amount. Although the Englishman would be their preference, there is a general sense that British players do not integrate as well at the club, as Gareth Bale has had a frosty relationship with both Madrid's players and supporters.
It seems Icardi will be the man they look to go for, as they look to get back to the top of European football again, and with 187 goals in just 210 Inter Milan appearances, he could be the perfect man for the job.
'Corriere dello Sport' has assured that the situation will be resolved during his emmision from the team, it seems that the Icardi story has only just begun.