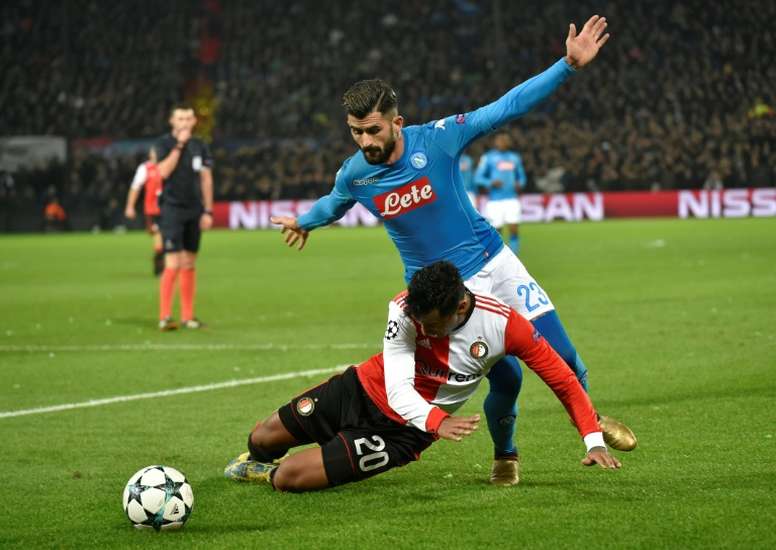 Sarri wanted Hysaj at Chelsea
The Napoli chief and Sarri ended on bad terms when the manager wanted to leave to Stamford Bridge, with him initially refusing to release him from his contract, despite already replacing him with Carlo Ancelotti.
After protracted negotiations he allowed midfielder Jorginho to follow the former banker to South East London, but taking their left-back as well proved a step to far.
This has been revealed by Hysaj's agent Mario Guiffredi, who says De Laurentis would not allow Sarri to poach any more of his former charges.
The 24 year old has since faced criticism for his loss of form this season, but his agent hit back at the critics.
''Those who criticise him probably never make mistakes, but the rest of us are mere mortals,'' Guiffredi told 'Radio Kiss Kiss Napoli'.
''Without that clause he probably would have gone to Chelsea this summer.
''People forget that he was one of the best two or three full backs in Europe last season. Then it just takes two or three matches for him to become a donkey.
''I always say to let everyone talk and then respond on the pitch.''