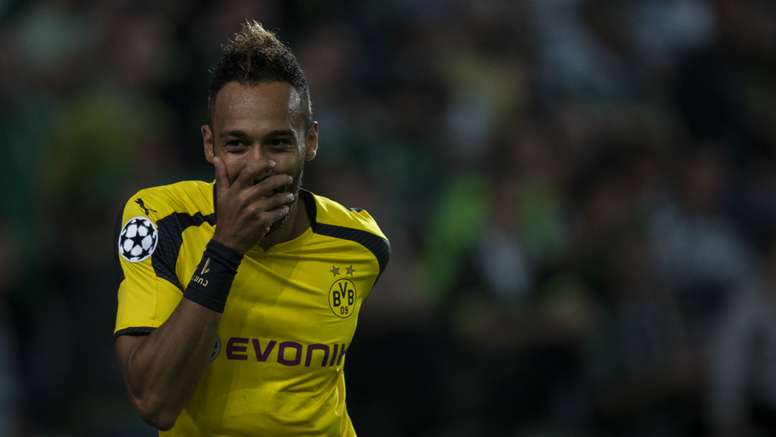 Matthaus: Aubameyang worth much more than Pogba
Pierre-Emerick Aubameyang has developed into the most valuable player in the world, according to Lothar Matthaus.
The Gabon international has been a key player for the Bundesliga side since joining from Saint-Etienne in 2013, initially being utilised as a winger.
When Robert Lewandowski left to join Bayern Munich the following year, Aubameyang became BVB's main goal threat and has developed into an even more devastating striker since.
After scoring 25 goals in 31 Bundesliga games last season, he has followed it up with 16 in 15 appearances this term and is currently the German league's top goalscorer, despite his side sitting nine points behind leaders Bayern Munich and RB Leipzig.
With many clubs monitoring his situation, Matthaus believes that, if Dortmund decide to sell him, they should hold out for an even bigger fee than the €105 million Manchester United paid Juventus for Paul Pogba.
"If a player like Pogba costs €105m, Dortmund would have to get €150m for Aubameyang," the former Bayern, Inter and Germany player wrote in Sport Bild.
"He is a player who makes the difference. Pogba does not.
"Aubameyang has developed a lot and cannot be put off by anything. I hope we see him for a long time in the Bundesliga."
The 27-year-old forward has been linked with a move to Real Madrid and has made no secret of his desire to play for the Spanish side, stating that, although the speculation surrounding his future is irritating, it is his dream to shine in the Santiago Bernabeu.
"Real has a close connection with my family," he said.
"The media is doing too much [speculation]. It's a childhood dream. But, as I always said, I play at Dortmund and I'm glad to be there and it's really good for me.
"And I don't even know if Madrid really wants me. If Real comes one day, then that's good. Otherwise, life goes on. This is not a problem."
The former Milan player is currently contracted to Thomas Tuchel's side until 2020.