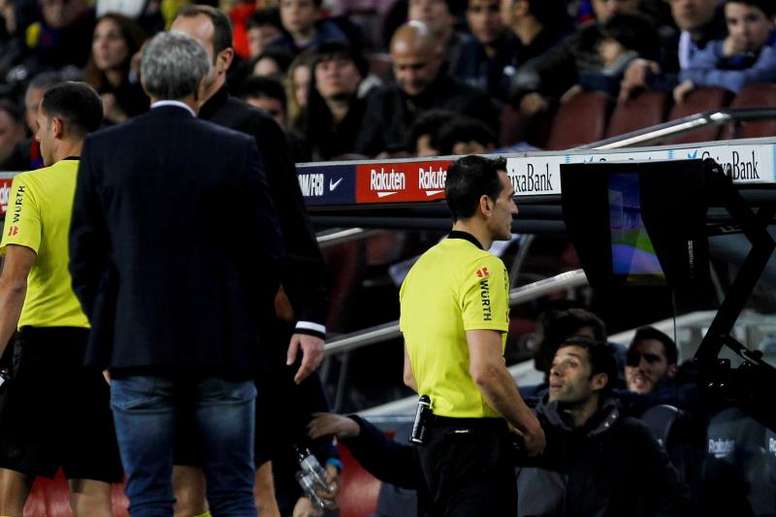 Martínez Munuera to referee 'Clásico'
It is now known who will referee the 'Clásico' on Saturday (16:00). Juan Martínez Munuera will be in charge of one of the most internationally followed matches.
The referee will take charge of his first Barcelona v Real Madrid match. He will also be assisted by Sánchez Martínez on VAR.
The Refereeing Commission rewarded him last campaign and chose him as the best Spanish referee of the season. And although he has never refereed a 'Clásico', he has experience with the two Spanish giants.
Martínez Munuera has overseen 24 Real Madrid matches, with 15 wins, 5 draws, and 4 defeats. He has a negative balance for Barcelona: 9 wins, 3 draws and 10 defeats.
October 22, 2020