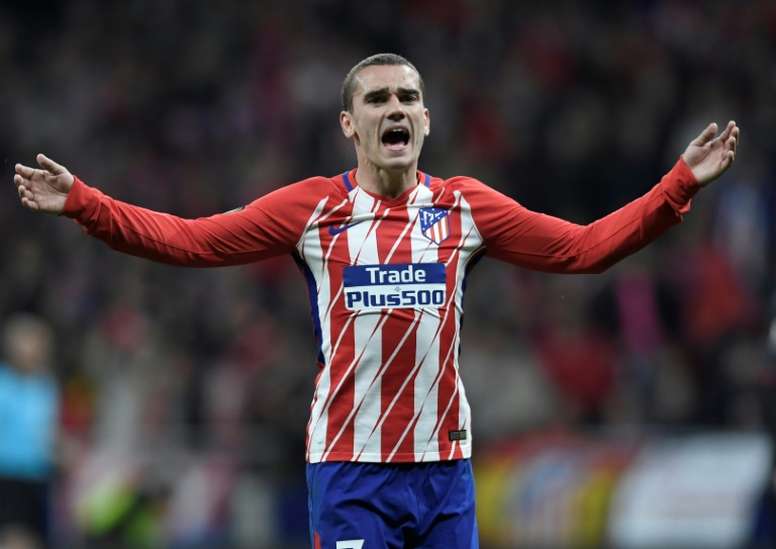 Marseille out to deny Griezmann his European glory
Griezmann has only won the Spanish Super Cup since joining Diego Simeone's side four years ago, featuring in the team that lost on penalties to Real Madrid in the Champions League final in 2016.
Atletico's build-up to this match has been overshadowed to some extent by constant speculation about his future, with the France striker being tipped to join Barcelona after the World Cup.
Despite the rumours, all focus is on Wednesday's game which is a sort of homecoming for Griezmann, who has spent his whole club career in Spain but grew up in Macon, less than an hour's drive from Lyon.
The memories of their agonising defeats to Real in the Champions League finals of 2014 and 2016 remain fresh for Simeone and his side though.
However, Simeone has worked wonders with Atletico since being appointed in late 2011 winning the Europa League just six months later.
Madrid sports daily Marca carried a picture of Simeone on its front page on Wednesday, under the headline: "The Lyon King".
There is confidence in Spain that Atletico's greater collective experience of European finals will give them the edge, but Simeone has been keen to avoid too many comparisons with what has come before.
"It is never good to make comparisons. The Champions League is one thing and the Europa League another," said Simeone, who will serve a touchline ban on Wednesday, leaving his assistant German Burgos in charge.
May 16, 2018
Having dropped into this competition following a surprise group-stage exit from the Champions League, Atletico are favourites, but Marseille -- who entered the competition in the third qualifying round last July -- are motivated by the prospect of playing on home soil.
They are also driven by the desire to win a second European trophy, 25 years since beating AC Milan in the 1993 Champions League final.
"Against all reason, for history," urged French sports daily L'Equipe, adding: "It would be an immense achievement, because nothing will be easy against Atletico."
Officially, there will be 11,500 Marseille fans in the crowd of close to 60,000 in Lyon, but thousands more were expected to travel.
Back in Marseille itself, large numbers of fans were already gathering at the city's Old Port on Wednesday morning as anticipation builds.
"I think the expectation in Marseille and across the country is quite extraordinary and our motivation comes from that," said Dimitri Payet, who is confident of beng fully fit after a minor muscle injury.
Coach Rudi Garcia could start influential midfielder Luiz Gustavo in central defence, with centre-back Rolando struggling for full fitness.
Authorities in Lyon are hoping the match, which will kick off at 8:45pm (1945 GMT), will not be marred by violence.
Those Marseille fans without tickets were urged not to travel amid fears of trouble between them and fans of Lyon.
A big rivalry has developed in recent years between the two clubs, and there will be 1,250 police officers deployed in the city and around the stadium.